Here are the shoes I made for my boyfriend's grandma as a Christmas gift. They told me to make them as colorful and tacky as I could. Do you think I succeeded? XD My boyfriend told me things about her to incorporate. Such as her being a breast cancer survivor and loving the ocean and rainbows. XD

My boyfriend sketched one and I colored it, and then we switched and I sketched one and let him color it. So really it we worked as a duo.


Before: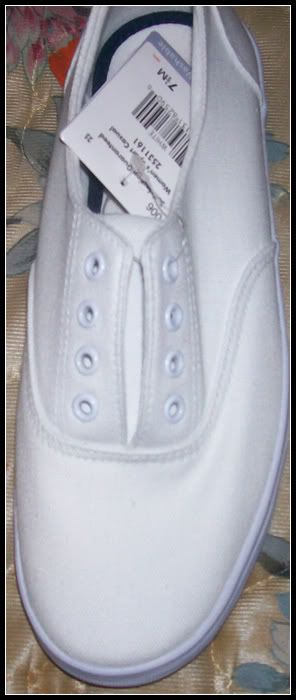 After: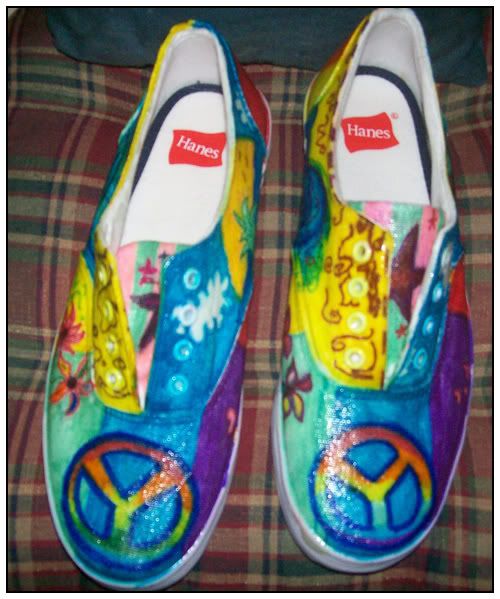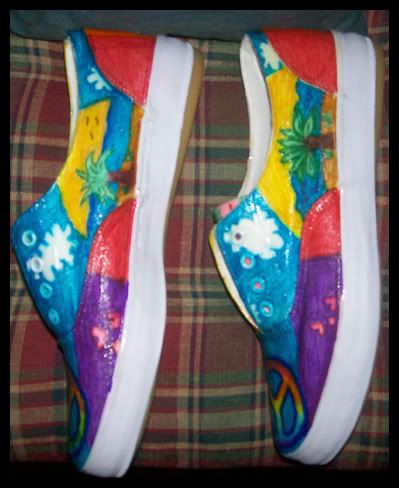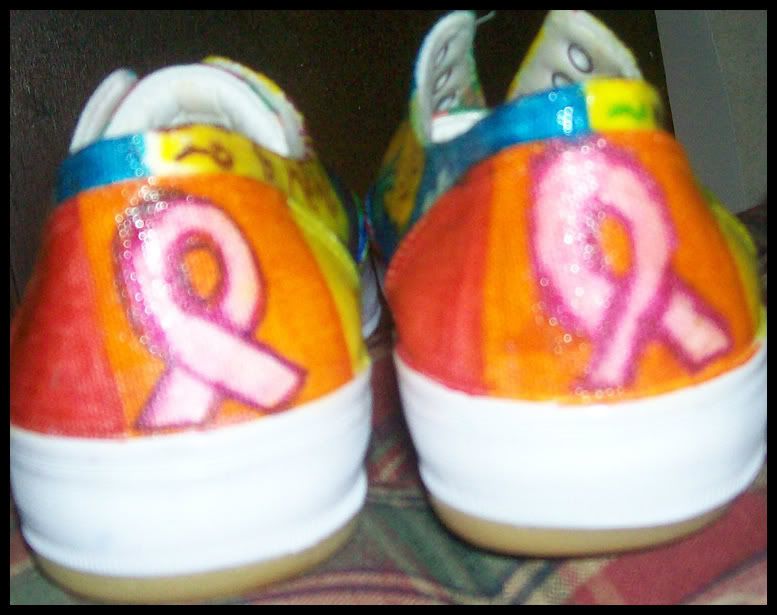 -is majorly late putting both of these up-

Anyway, she loved them and wears them to the bar all the time. Rofl. XD

Personally I just found them adorably tacky. =P Especially being worn by a granny in a bar.