I haven't even started the Gap sweater I posted about yet, and then I find these two: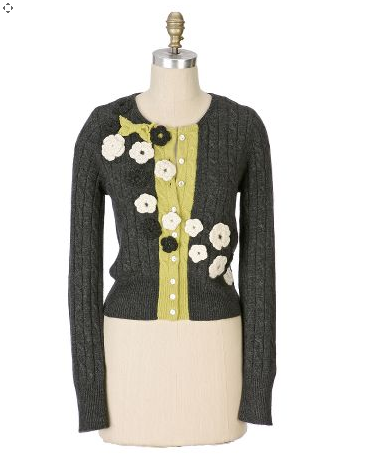 The Blossom House cardigan (item 710335)
and the Cactus Flower cardigan (item 71472)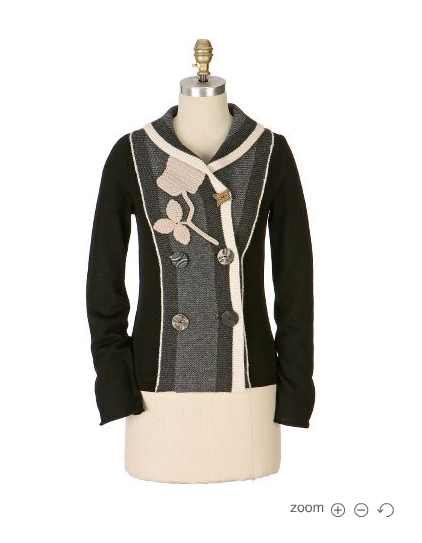 The BH looks like just your average cable cardigan with buttons, right? It just has a different colored button panel (which I know how to do) and crocheted flowers.
And the CF - I saw a pattern for a sweater almost just like this one in the new Knit Simple. Actually, I might like that other pattern better, because of the way it buttons. But I love this coloring.
What do you think? Any input/suggestions to get me started? Does anyone know where I can find a pattern for a sweater similar to the BH? I did all sorts of zooming and screen-capping, so I have more images that I didn't post.
Thanks!
PS - Anthropologie right now has about a million sweaters that are adorable that I can't afford. (I'm just thinking of all the yarn I could buy with the money from just one sweater...)