I received gorgeous
postcards
from Bhean a while ago: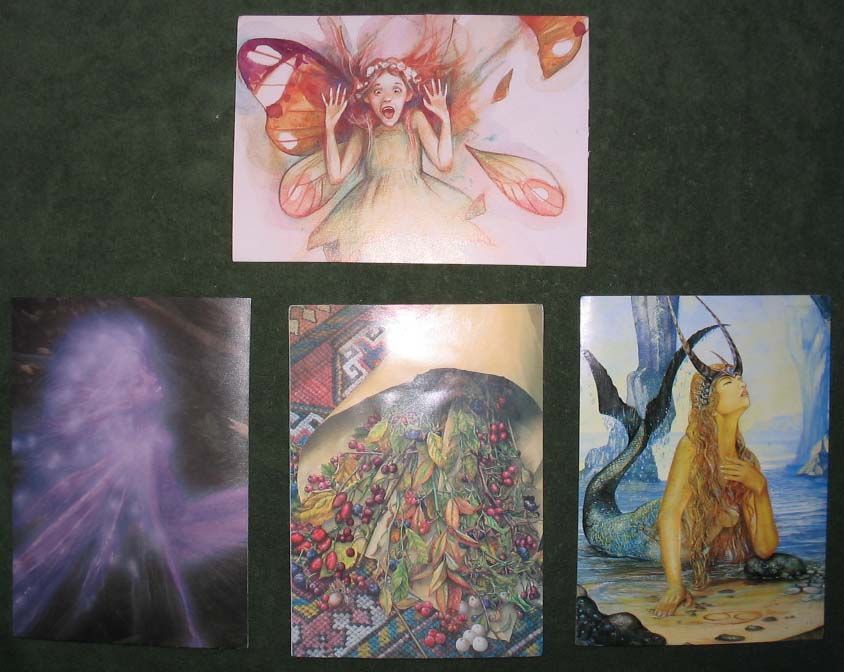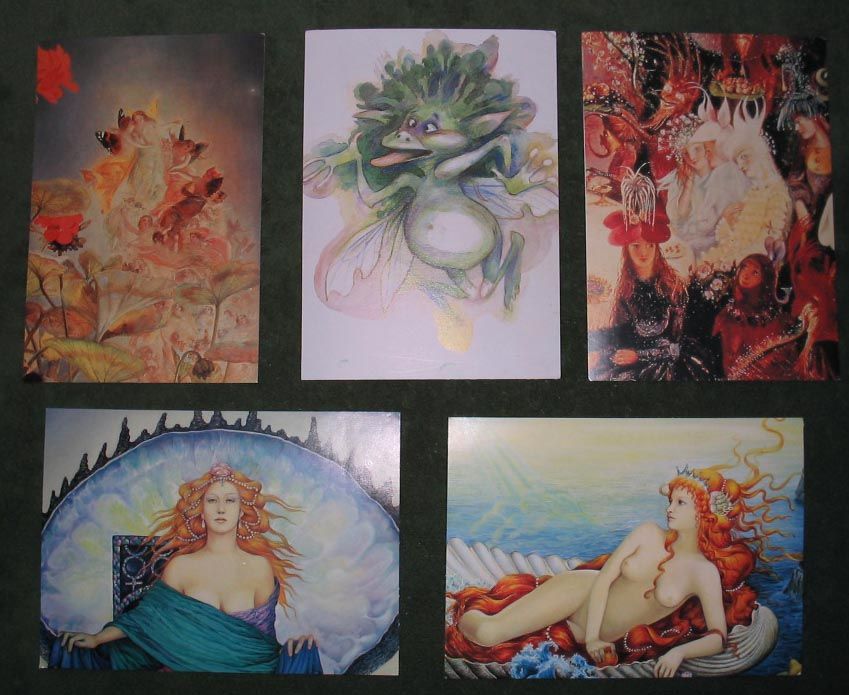 I recognize some of the faerie images from Brian Froud's work - how did you know he was my favorite? And I never knew before that I like mermaids so much.
I didn't take a picture of it, but each postcard has "Do Not Despair" stamped on the back.
And I received lots of
supplies
from liebschien this morning!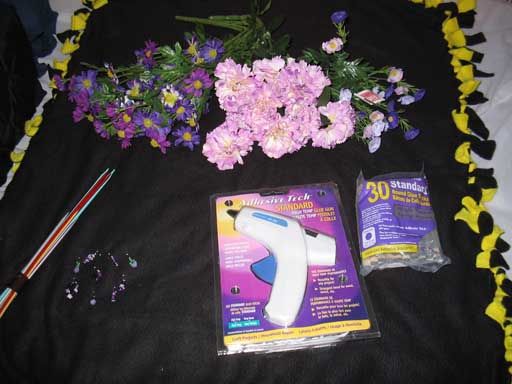 So much stuff! Lots of great purple fake flowers, a glue gun and glue sticks, four pair of knitting needles (which I'm thrilled about), and beautiful beaded stich markers.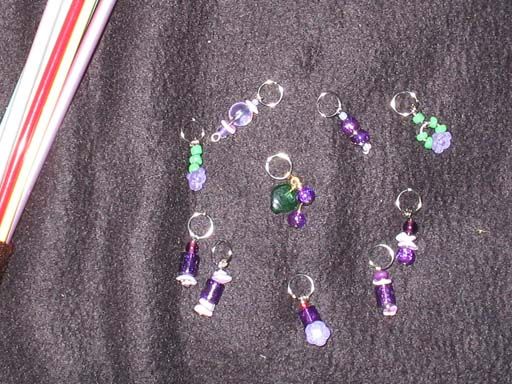 I love the beads she chose for these, with the different purples and the couple of greens. (Green and purple is my favorite color combination.) I think the one in the center, with the leaf-like green bead, is my favorite.
Thank you both so much!