So I haven't made anything in like over a year.... and i got the bug.
The Materials: 2 Hot Topic Tshirts, zebra fabric and THE MOST LUXURIOUS teal velvet fabric ever..... oh and wrapping paper, of course
here it is in all its glory...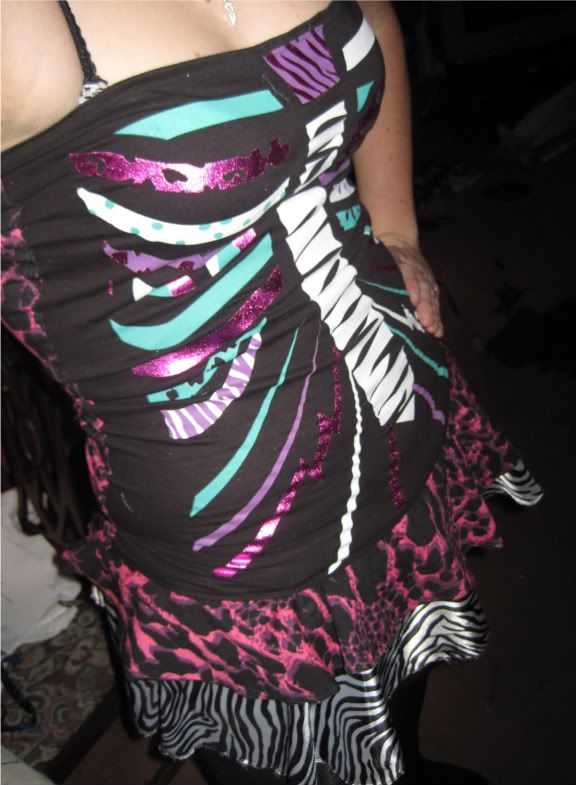 ta-daa!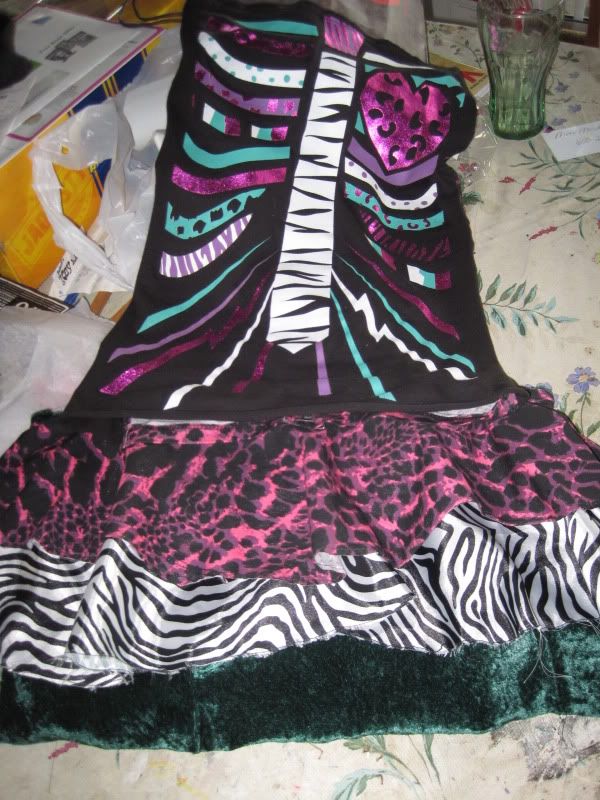 Should i keep the hem raw and ragged?
The back is actually a corset type lace-up and i used the pink leopard fabric... but it's 5:30 in the morning and i'm mentally unable to figure out a way to take a picture of my own back righ tnow... so that will come later!
right now its a skirt/shirt combo but i kinda want to make it into a dress, what do you think?