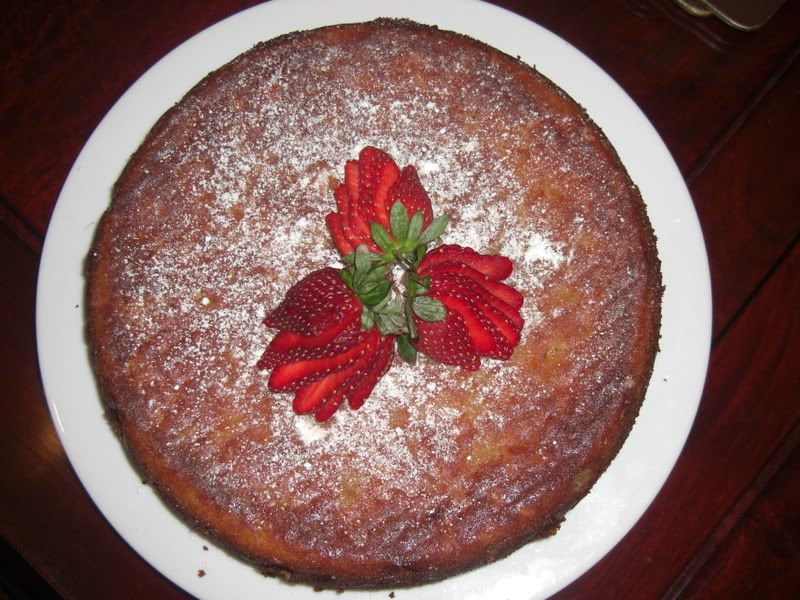 The crumble was intially supposed to be on the top.
But due to some fortunate mistake, it ended up on the inside?
.. it was delicious anyway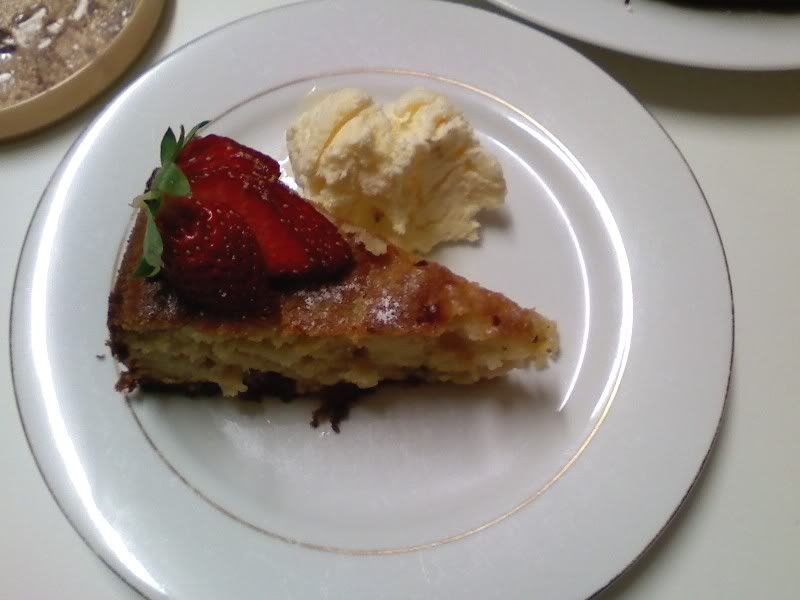 Here is the recipe:
250g butter, at room temperature
250g caster sugar
4 eggs
250g self-raising flour
3 tbsp juice (I used apple and mango)
Crumble:
75g plain flour
60g brown sugar
50g butter
1 tsp cinnamon sugar
2 green apples
Preheat oven to 180 degrees.
Grease pan.
Cream butter and sugar until smooth.
Add eggs one by one, beating well.
Add flour and juice.
Pour batter into pan.
For crumble, combine the flour, sugar, butter and cinnamon.
Rub with fingertips until it becomes crumbly.
Finely dice the peeled apples, mix with crumble and sprinkle over cake.
Bake for 45-60 minutes, until you can stick a skewer in and it comes out clean.
Somehow my cake swallowed the crumble, so the crumble was sandwiched between the cake, which was utterly delicious.
I had three strawberries on the top with icing sugar (only do this when the cake is completely cool, or your strawberries go soggy and moosh and.. not very nice), and served with ice cream.
It went in a matter of seconds.