Your capsule appears to be a Cephalexin 250mg.

know what? It totally is! I haven't seen a capsule form of cephalexin before, only the tablet form of the 'generic' Keflex
I'm guessing that this is an American trade name form?
Just because I couldn't resist:

Separated at Birth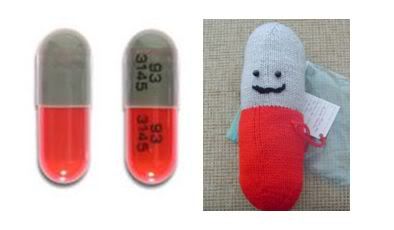 He's been keeping me company while I watch some Indiana Jones.