As a very cute and cuddly bear!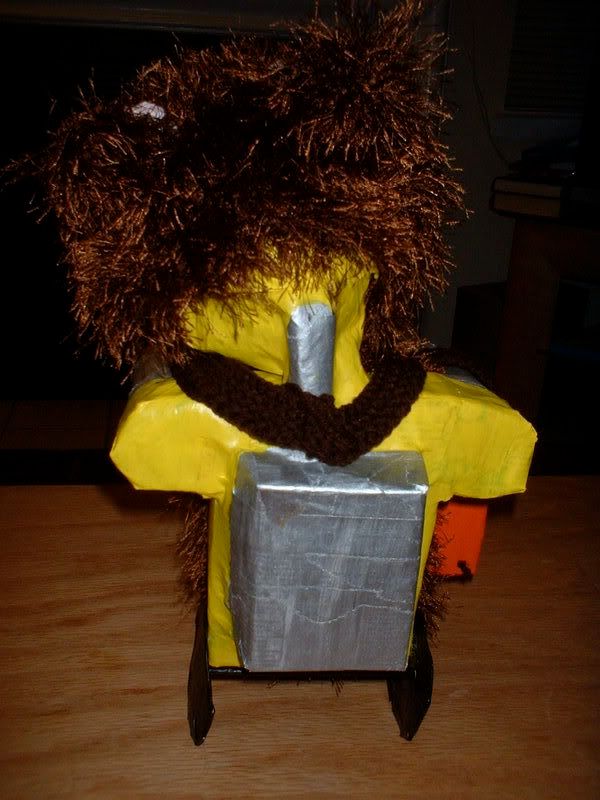 He is made of paper mache. I haven't used paper mache since I was much younger, and I enjoyed this project so much! I knit his bear costume and his treats bag is also made of paper mache.
He started off pretty naked and newspapery...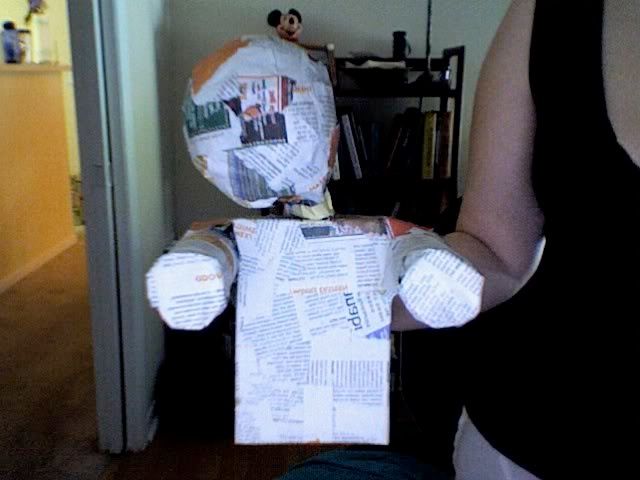 After several layers of newspaper, I began to paint him!
Naked and Painted Roger:
And a close up of his cute little ears...
I got the idea for Roger's robot-look from a picture that I found when googling robot images...
I love him so much that he will be given a prominent spot on my over-crowded book shelf, and I'm thinking of making different costumes for him to wear in different seasons!
This was my first craft challenge, and it's actually the first craft that I've posted a pic of on craftster. Thanks for looking!
*Modification: I have been started on a christmas scarf and hat for Roger. I'm hoping to figure out a way to give him gloves. Any suggestions?