As you can see, I didn't include the purl flower motif. I switched it to leaf lace panels from Barbara Walker.
I used < 3 skeins of the new Lion Cotton-Ease in Maize.
The Bag!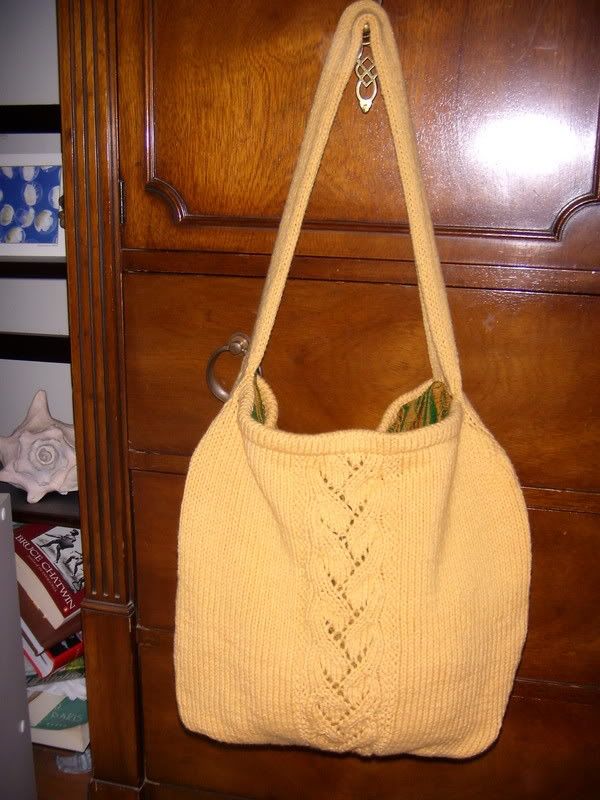 A giant seashell, a picture of horseshoe crab eggs, and a chatwin novel. This picture makes me look much cooler than I actually am.
Closeup on the lace
I used some crazy $20 a yard silk I had leftover from a project a long time ago. It was cut into 8 x 8 inch squares, so I had to patch it together and just barely didn't have enough, so you can see I patched in a bit of brown fabric for the bottom.
This is a more accurate representation of the colors:
I just got a new camera and this was my experiment, hence the bunch of pictures. The pattern suggested putting a piece of cardboard in the bottom for stability, but I figured cardboard would deteriorate, so I used the plactic cover of a notebook. Odd, I know, but it has the perfect amount of flexibility.
The inside is shiny and amuses me constantly.