Hey everyone, I made this pillow for my first swap - my partner said "robots are cute" and "I like black and hot pink" so I used inspiration from many of you, none of which I could "re"-find, unfortunately, but you know who you are! I found this piece of silver fabric at an antique store this summer - I think it was like a $1.00?
Robot Love is Messy: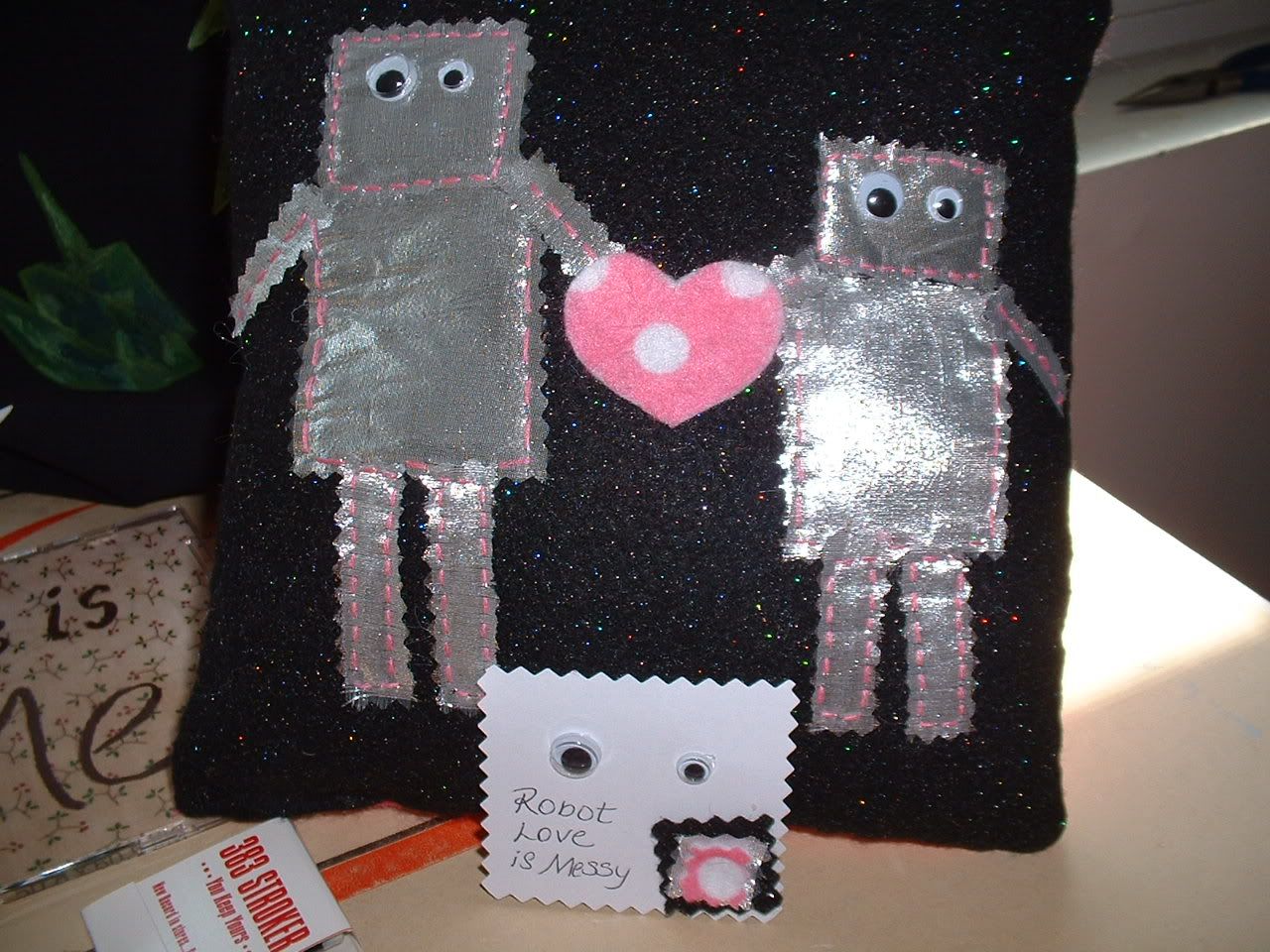 Back of pillow: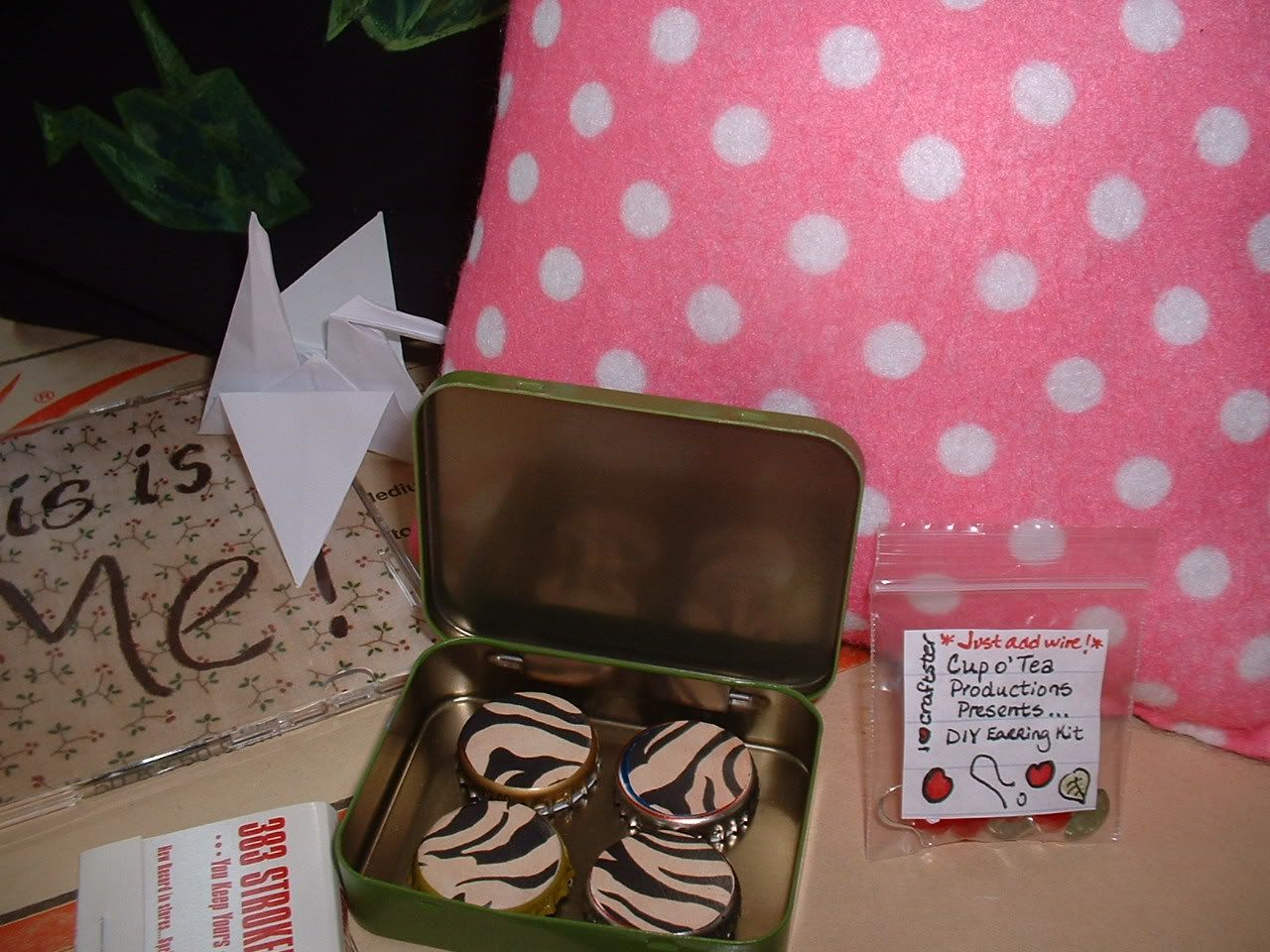 Thanks for all the inspiration ... my fellow cracksters! er ... craftsters ... don't you find yourself on craftster so much, it's like man, I really need to be craftin' but I can't stop looking at everything! Oh, and
twigzie
, I think robots are cute too!!!