I received my package today from gavagai and I was so excited and am so impressed by what was in it!
Here are some photos and explanations - my verb was THINK...
1. Action shot of the t-shirt with the Chinese character for 'think' (ps. I love H&M and I'm studying Mandarin right now so it fits in!)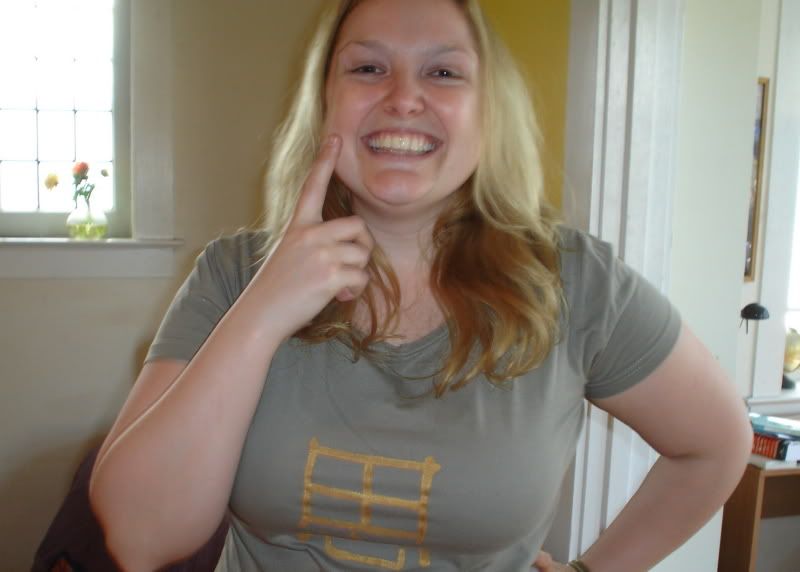 2. An awesome bag with a cool, shiny brain on it. I'm not sure what I will use this for yet, possibly books?!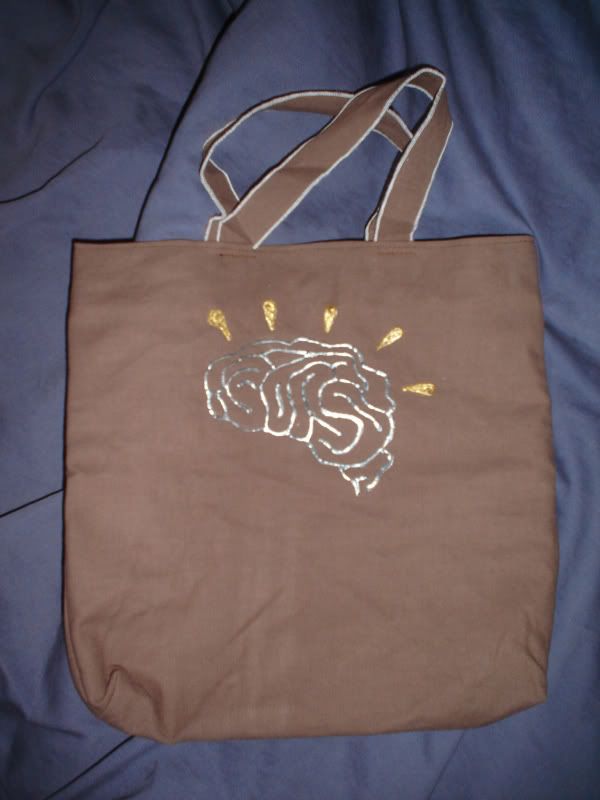 3. A funky decoupaged photo frame and tons of magnets that have the "thinking" theme. The magnets are going on my fridge as soon as I'm done posting this!!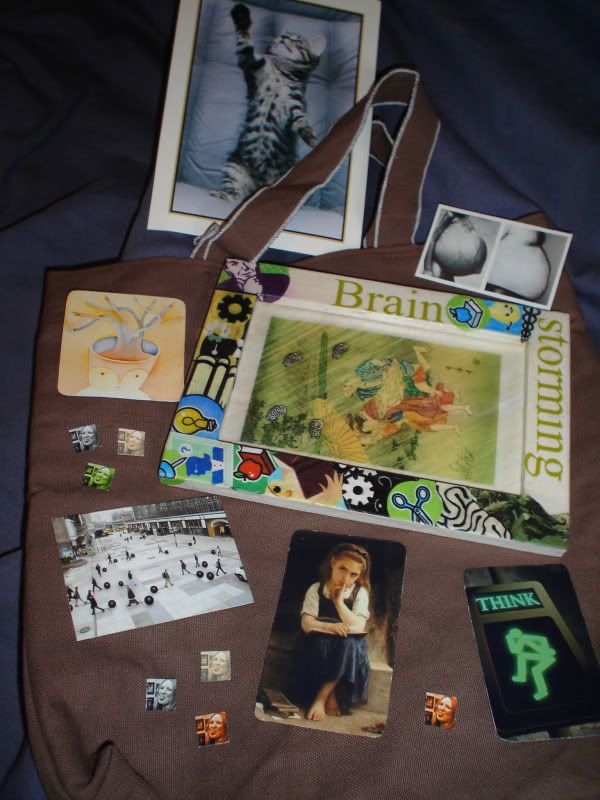 4. Notice some of the magnets have my userpic on them which I thought was ubercool and clever!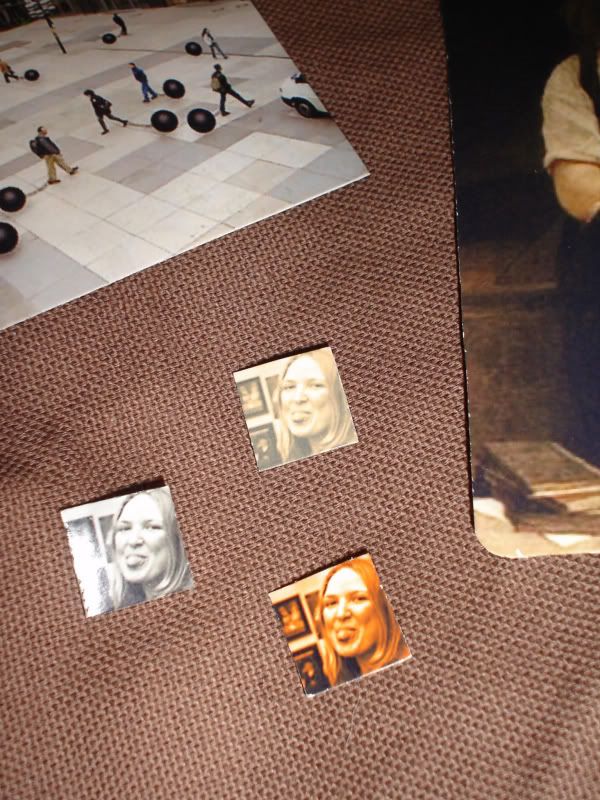 5. I just had to show the cool Swedish stamps!! (There were more but these were my faves)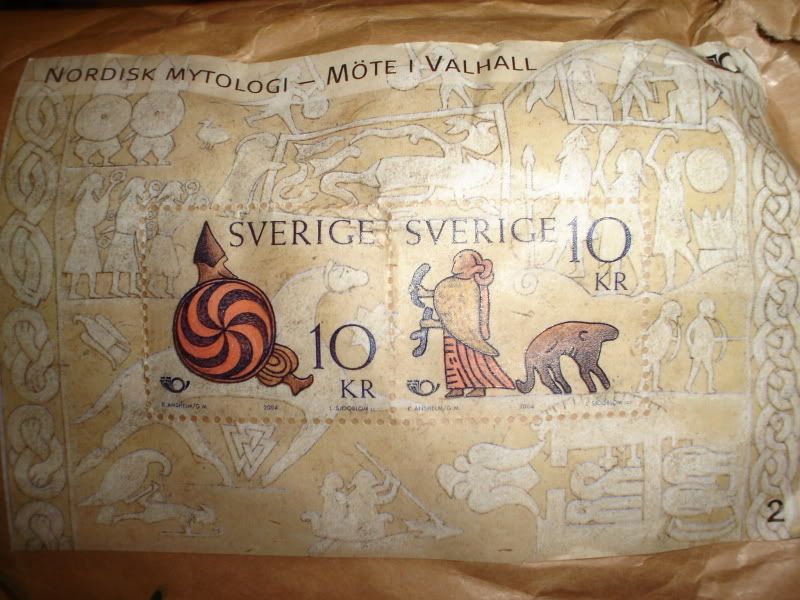 Anyways, I thoroughly enjoyed this swap and hope for another! Thanks gavagai, I think you really kept my verb in mind when crafting and did a great job! I only hope that you enjoy the items that I sent you just as much!
Thank you, also, Kitten Wrangler for organizing all of this!!
Shugrbee