oh must think .... i had kinda thought they might have had some suggestions for us!

No, I don't think so. That's why they have the
Best of Interweave Knits
out. So, they are now giving us the opportunity to make our own votes, I reckon.
I truly think the best Interweave Patterns are those starting around 2000. Knitting patterns (in general) before 1999 were risible: drop shoulders, oversized tunics... yuck.
Oh, some more stuff.
Madli's Shawl Summer 2004 (can't remember the author)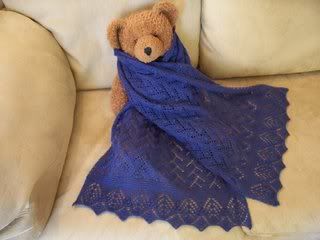 and Brilliant Retro by T. Durham Winter 05