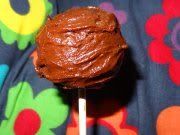 I saw a recipe somewhere to do cakepops using cake recipe and then adding a ton of frosting, so I thought for those of us with less time and maybe wanting less sugar, I could do it with store bought cake!
Ingredients: 1 box store bought sliced cake of your choice (sugar free here is a third of the calories)
1 container frosting of your choice (for a white cake I use vanilla and a chocolate I use half
chocolate and half vanilla)
1 pack chocolate chips
1 dozen pop sticks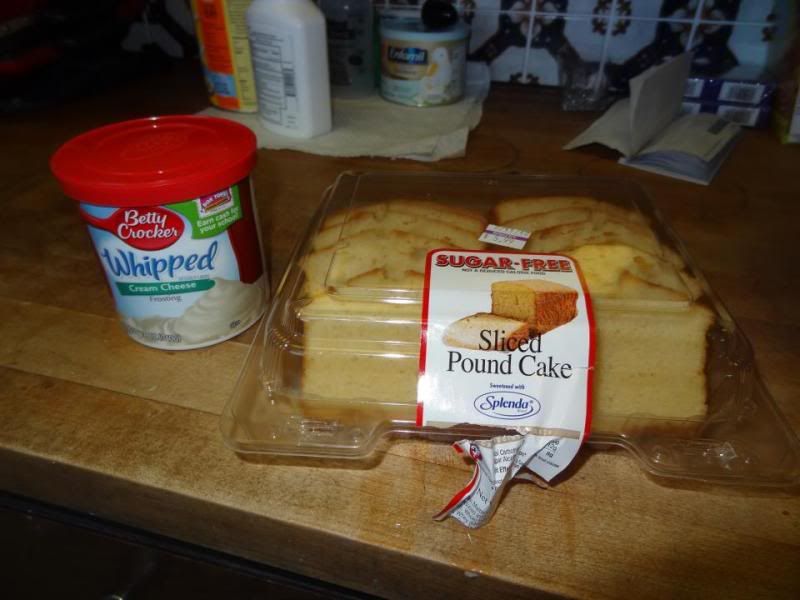 Step 1: Crumble up all of the cake into a bowl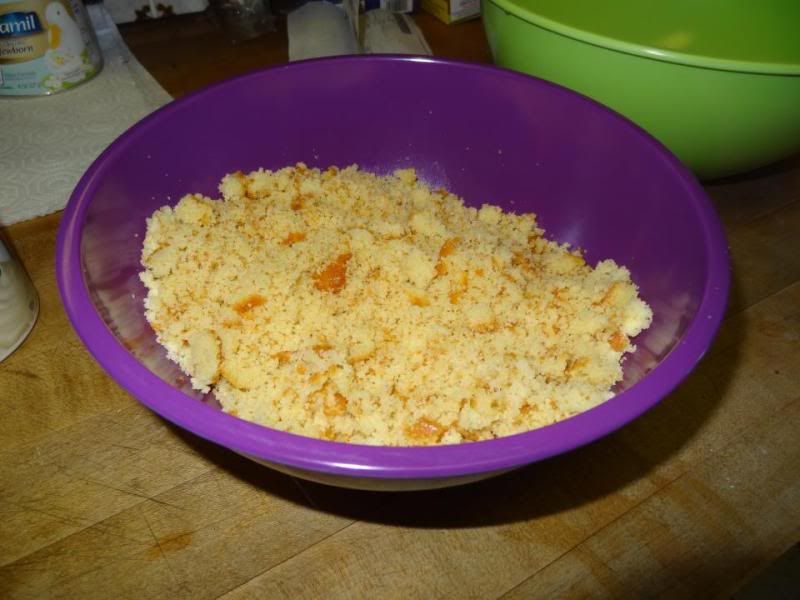 Step 2: Add 1/2 a container of frosting to bowl (or a quarter of 2 different flavors)
Step 3: Use your hands to MIX the heck out of it until it forms a ball.
Step 4: Freeze for 20-30 mins until thicker consistency
Step 5: Form into small balls (Pic is batch done with chocolate frosting because camera stopped working earlier)
Step 6: Melt chocolate chips, place end of pop stick into chocolate, then place stick through bottom of ball. This will help hold the stick on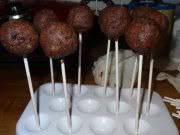 Step 7: Allow 10 mins for chocolate to harden at bottom of pop
Step 8: Dip pops into chocolate. I find it is easier to use a spoon full of chocolate and drag it around the pop
Step 9: Allow chocolate to harden
Step 10: Enjoy!