I really love to sew random stuff, and I've had some black felt just sitting on my desk, along with a sock I only got to wear 3 times because I lost it's mate over a year ago, and I didn't want to throw it way. I've never tried making anything with felt other than using it as pad to stop things from slipping off my wooden desk.
Anyway this is the hippo I made from both of those materials: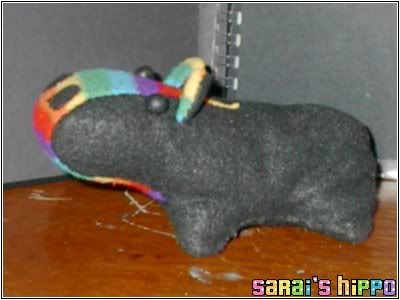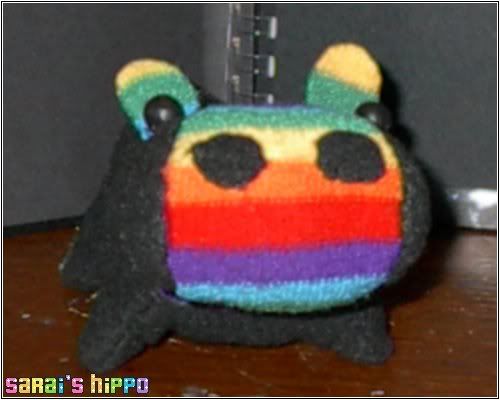 And this is just a random plushie kind of based off my pixel character Frankie. I never got around to taking a picture of it's back side, but it has a purple tail. It was a freehand pattern I drew, so it's not the best.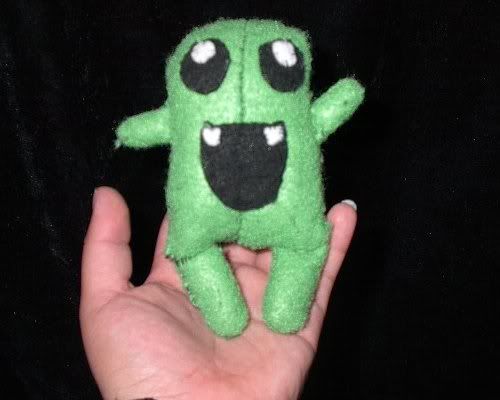 The hippo is now owned by my friend Ruby and the Green Plushie is owned by my boyfriend, Mikki.