So I'm more than ecstatic to finally be able to show you my first robot ever!
He was specially crafted for the "Two Year Anniversary" for my boyfriend (back in June...heh kinda late huh?) My boyfrirend loves him, and my little sister has tried to snatch him several times.
Boy-Bot was compulsively crafted and was completed in three (very sleepless) days.
He is made out of a vibrant aqua felt, and detailed with pom-poms and embroidery floss.
His tush is weighted down with pimentos-beans, and the rest is stuffed with Polly-fill!
Boy-Bot also has adjustable 'tennas made of wire. I know he's not really scary or anything, but he's a nice friend. I hope ya'll enjoy!
Not fully dressed without a smile!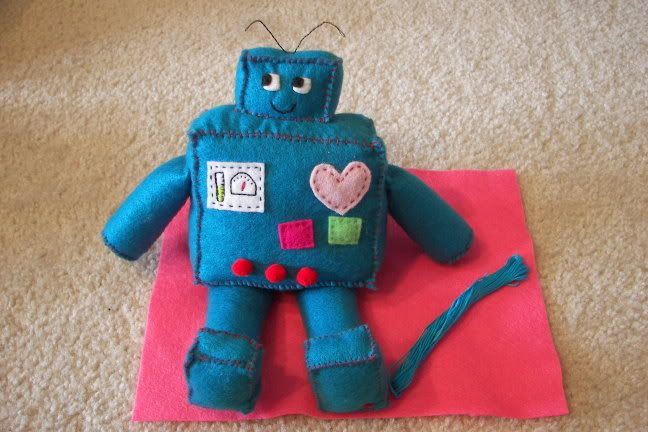 His little heart-stich detail.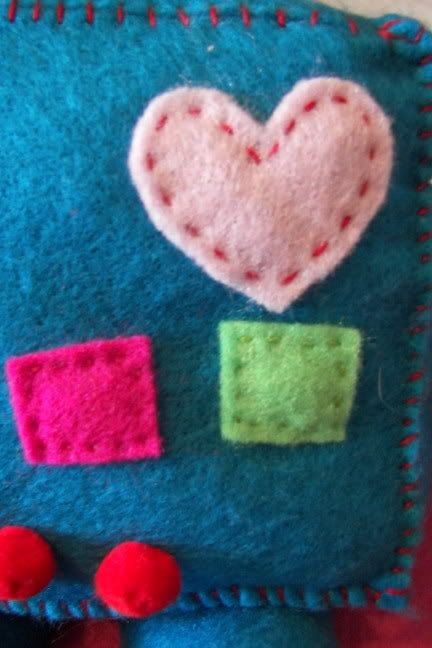 And his little meter's n doo-dads to wrap it up!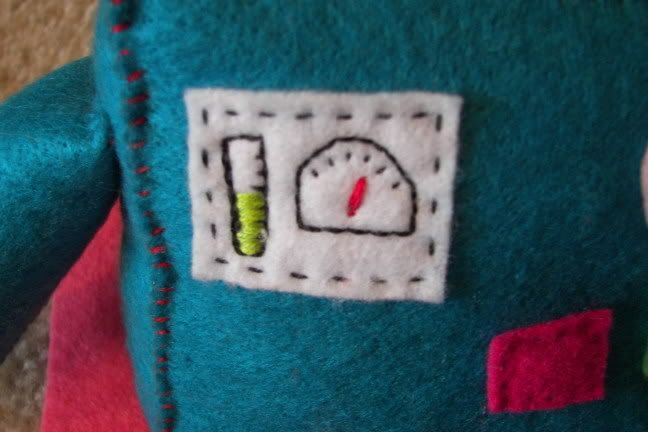 Have a great day!
[p.s.]- don't tell Boy-Bot, but there might be a Girl-Bot on the way!