My dad's been wanting a portrait of me for awhile, so I decided to paint him one for christmas being the broke art student that I am!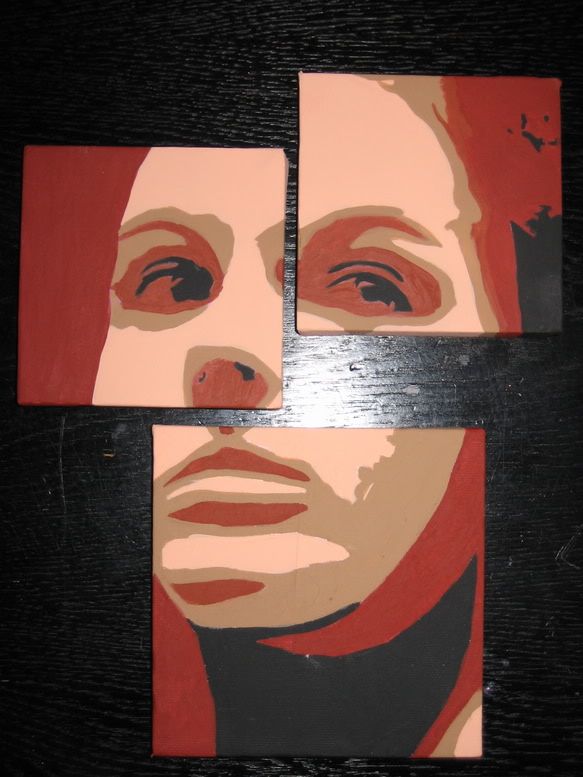 It's a modified version of my avatar done in acrylic on three mini canvases. The larger one is 4"x4" and the others are I think 3"x3".
And I must have something going on for broken up artwork, because I did a painting for my grandfather on 6 floor tiles.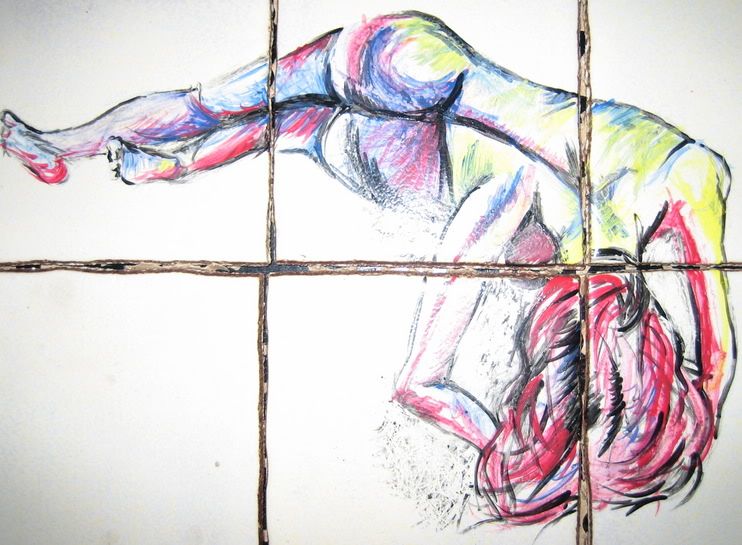 He likes a lot of colorful stuff, like every room in his house is a different color, so I thought that he might like that.
I normally don't do much painting, but I think I might continue it, b/c painting's pretty fun!