Wow, I didn't realize the gallery was up and already full of beautiful projects. I totally need to make a button bouquet now and those garden markers were a really unique idea!
I received from my partner today and when she told me she went "overboard" I had no idea what she meant. This is what she meant: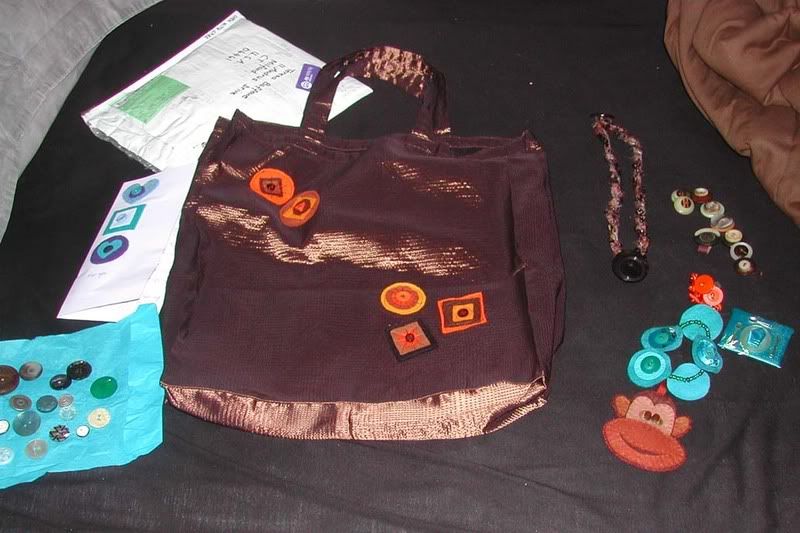 Not 2 small projects and buttons...more like 1 large project, 1 medium project and 6 small projects! Ack! Hope she isn't too disappointed, because I sent mine already and they are 3 small projects.
Anyway here are some more closeups of the incredible goodies: