UPDATE: We painted my beetle at the beginning of September but I never got around to taking pictures. Here's my sweet little beep-beep.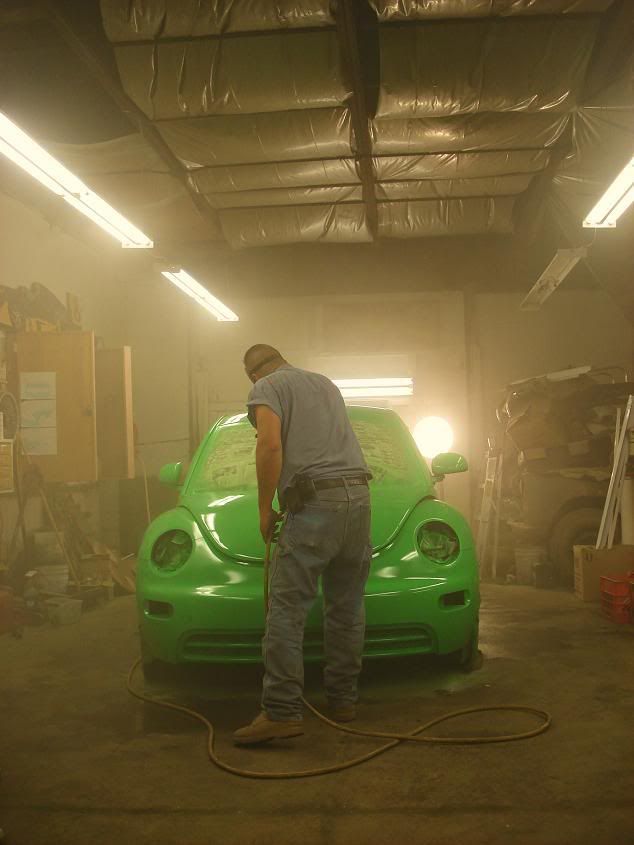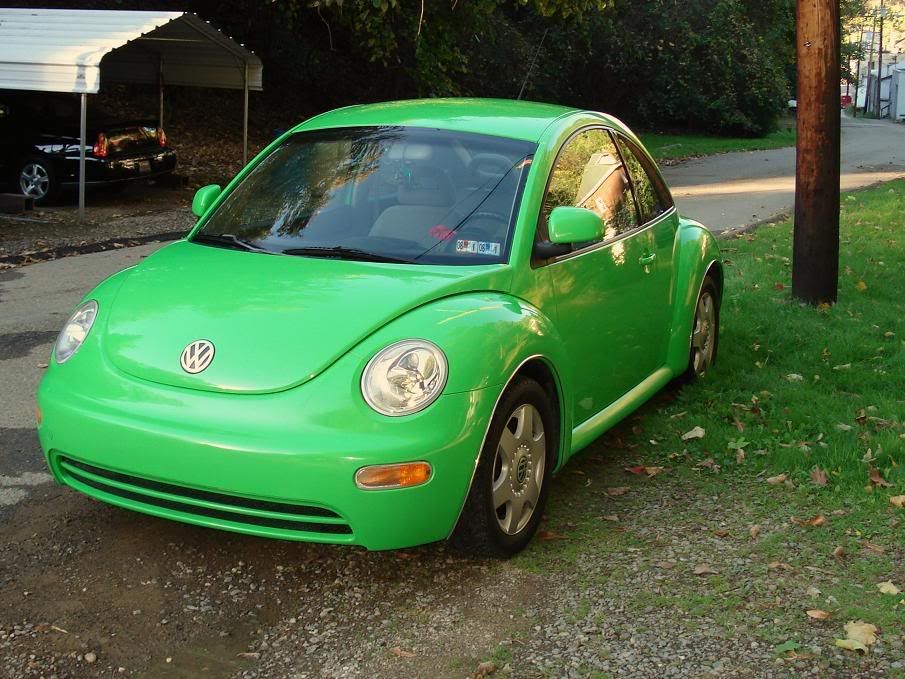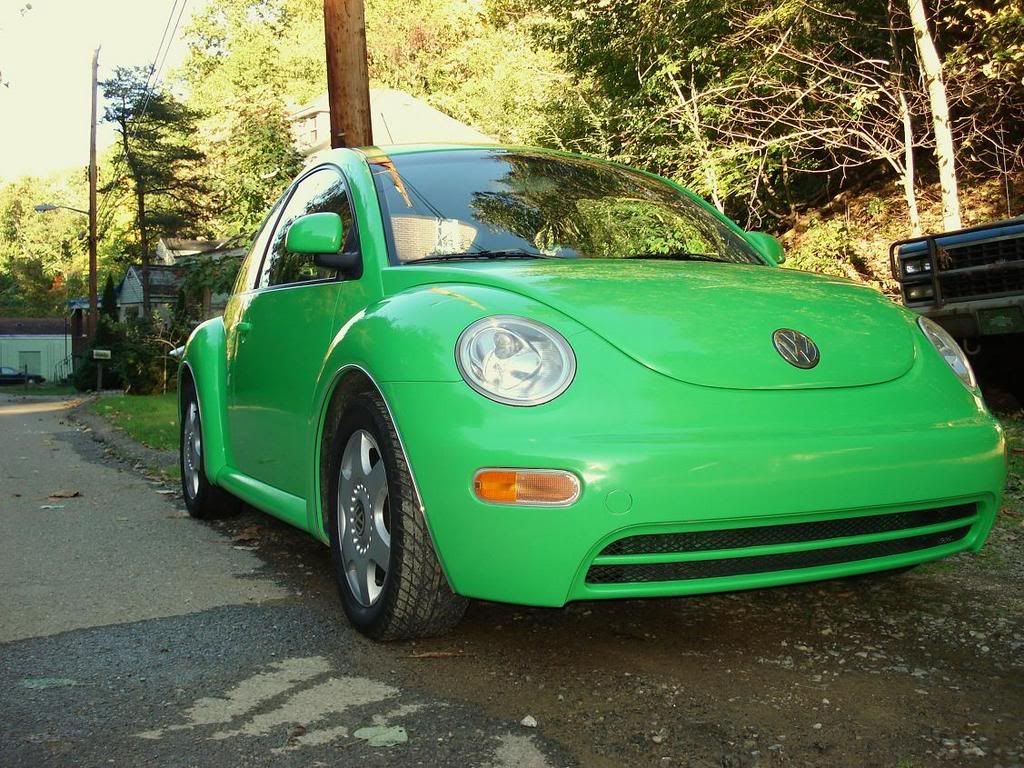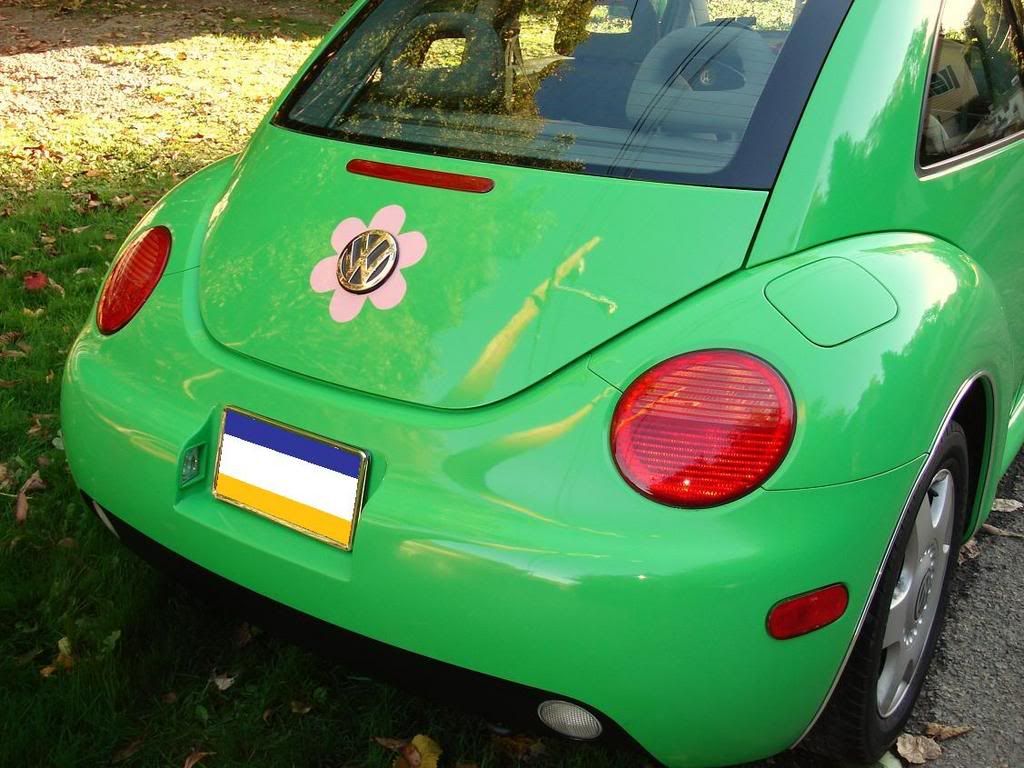 The flower around the emblem isn't a decal, it's painted on and under the clear coat. I had to dust off my geometry skills for that.
The photos look a bit dodgy due to the way craftster resizes. If you want to see them full-size and without the graininess right click, properties, copy the URL and paste it in your address bar.