This was initially going to be my entry into the current tiny thing challenge but the neck seems to have stretched a little beyond 2 inches. It bums me out a little but I don't want to enter it if it's above the size limit.
My wonderful feller recently picked up the banjo and I made this itty bitty banjo in honor of him. <3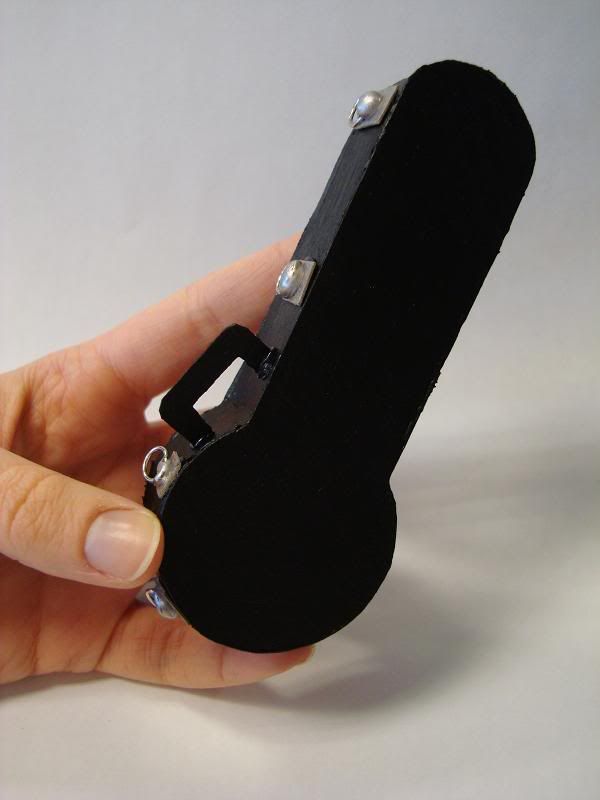 I even made a mini-hard shell case to protect it.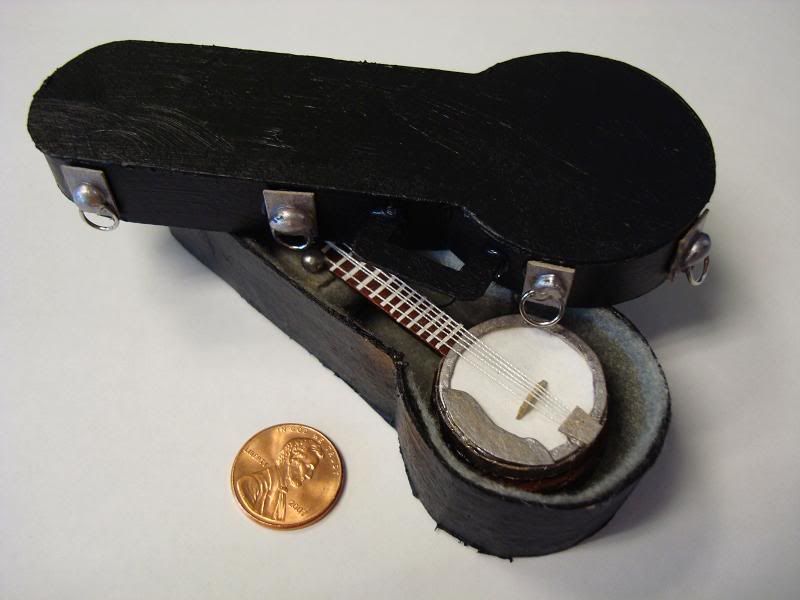 ...and of course it's lined with grey "fur" (felt...)
Secret compartment for extra fingerpicks/strings/what have you.
Hope you like it!
Reference photos here:
1
,
2
,
3