I decided to make a jumper for my daughter. Which turned out to be a good idea when i was making it but hard when i actually had to put it on her.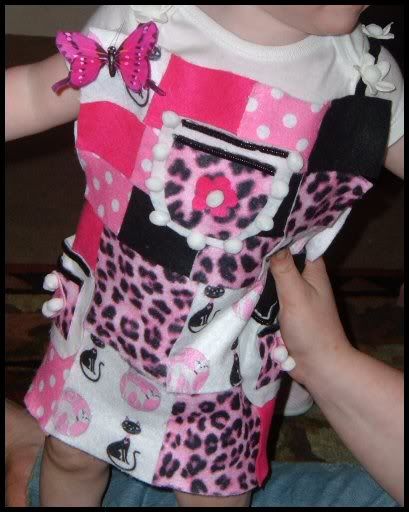 Front View, me holding her up
I used felt, Pipe cleaners for straps and accents around the pockets. Pompoms for accents around the pockets, and inside the fake flowers.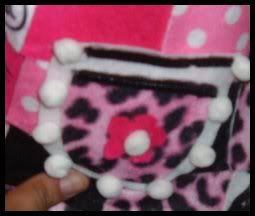 Close up of the front pocket
I used popsicle sticks to make a little kitschy house on the back with pompom puffs of smoke coming from the chimney.
A little blurry, sorry... 15 month olds move fast!
There she is trying to run from me
It was so much fun to make. It looked great off her, but when it actually went on she wouldn't hold still enough for it to sit correctly. Oh well. I think it still looks pretty awesome. I am going to fix the little things and get it to the point where she can wear it out. Hope everyone enjoys... thanks.