So the other night I was headed to a theme party, but I am also fashionably challenged, so I had nothing to wear to it. The theme was professors and schoolgirls. Considering I go to school in the middle of nowhere, our shopping options were very limited. I went to the cheap clothing store and found nothing, but my roommate found some plaid material for $3 a yard. I got two yards, and in 20 minutes, whipped out a skirt and bows for my hair. [also, i had no sewing machine, so the whole thing was made by hand!!] It's really basic and really slapdash, but here it is.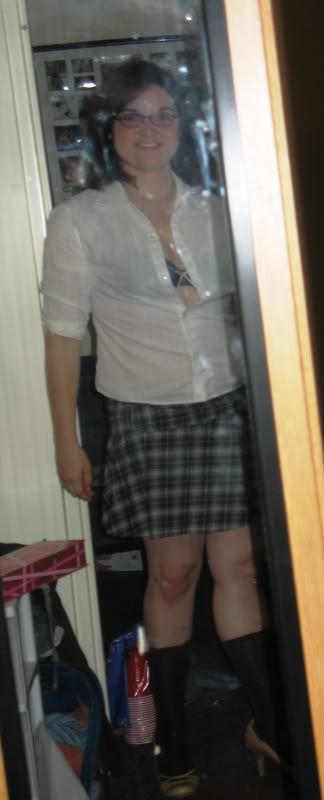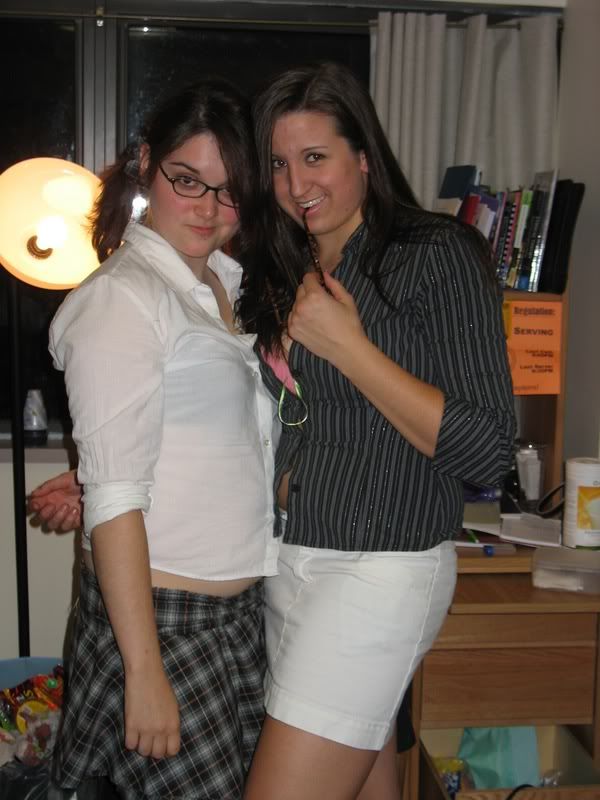 the other girl in the picture is my roommate, who went as a professor.
so, yes, I realize what we look like. But I am pretty impressed by my last-minute crank out a skirt abilities.