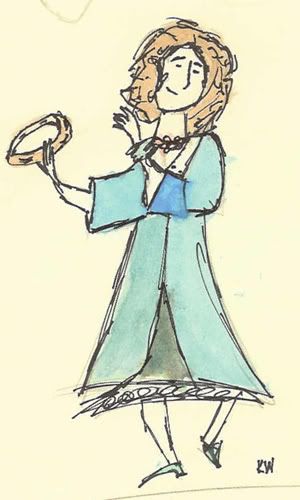 We'll call ourselves Baleen and I will sing and play the tambourine and you can sit and play the guitar. We'll start small by handing out mix tapes at poorly attended shows, but eventually we'll sell out to the cover of readers digest where mothers all over the United States will learn about us before their root canals or scratch tests. There will always be a large portrait of a blue owl behind us when we play and we'll only allow gin and cloves during our sets. It'll be great, you and me and us.
Ring me up, we'll have a ball.
---------------------
Just pen and watercolor.