O MY GOSH! Martha Stewart totally snagged my idea! Check it out!
http://www.marthastewart.com/portal/site/mslo/menuitem.3a0656639de62ad593598e10d373a0a0/?vgnextoid=37b1b744dd165110VgnVCM1000003d370a0aRCRD&vgnextchannel=92f9cf380e1dd010VgnVCM1000005b09a00aRCRD&vgnextfmt=default&rsc=&lastnavigatedchannel=92f9cf380e1dd010VgnVCM1000005b09a00aRCRD
I reconned my Mr. T t-shirt. He says, "I pity the fool who uses plastic bags." It is shown holding a big can of oatmeal, a bag of onions and four sweet potatoes.
I wanted something that was roughly the size and shape of a plastic shopping bag, but I also wanted simple, fast & easy.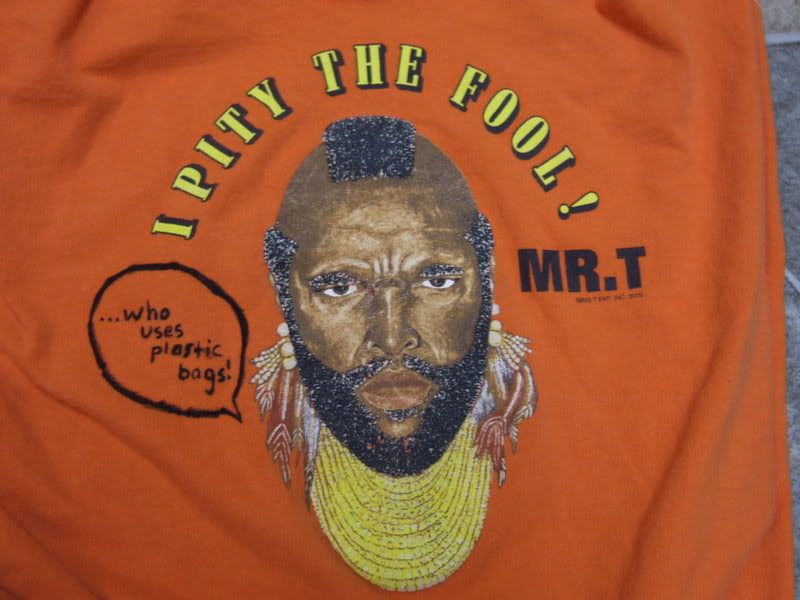 Here's how I did it: I cut off the sleeves and a few inches from the bottom and made the neck hole an inch wider all around.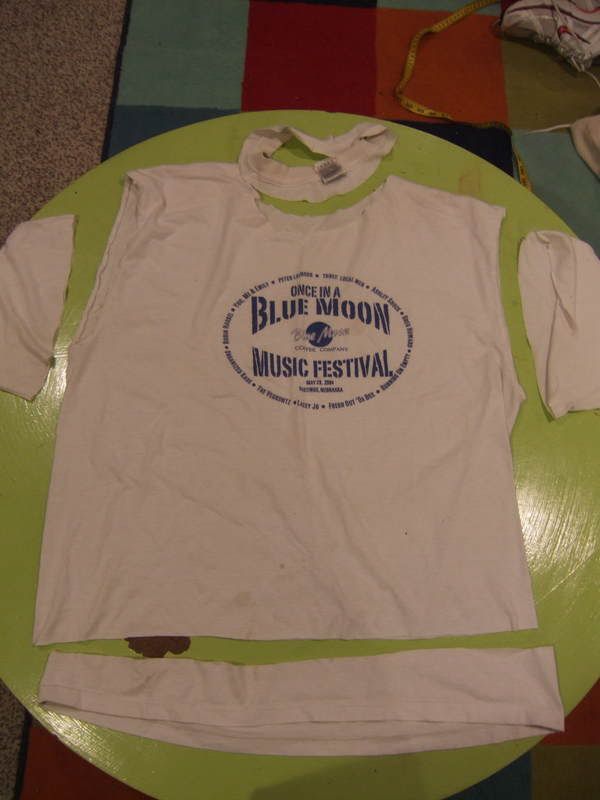 I turned it inside out, folded the bottom like so...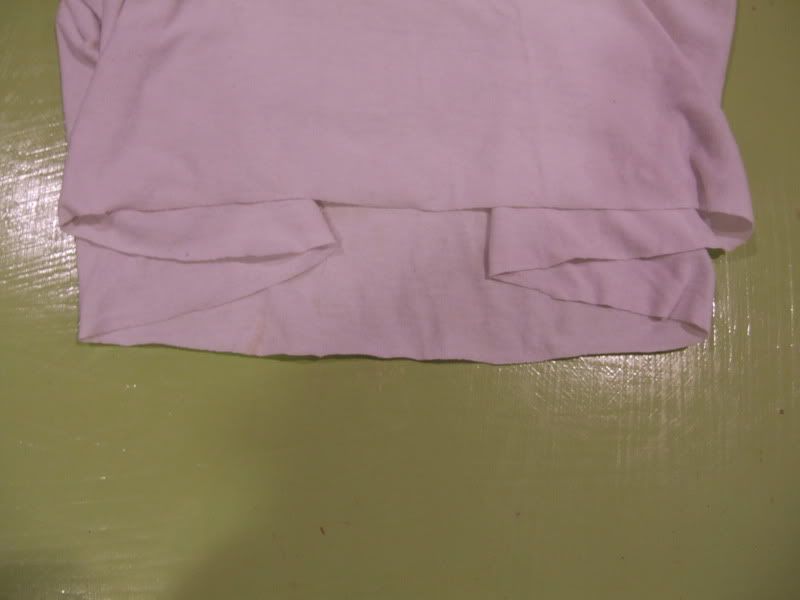 ...pinned and sewed with a zig-zag stitch and a 1-inch seam allowence. I turned the shoulders into handles by tri-folding them like a business letter and sewing them crosswise four seams at one-inch intervals (two on either side of original shoulder seam) to hold the fold and reinforce.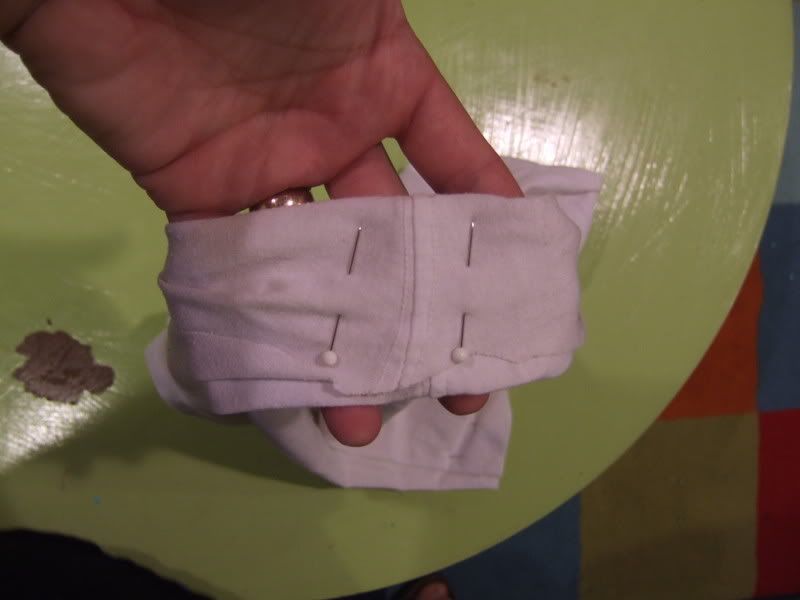 When I turned it right side out, I top stitched the bottom seam to reinforce. Voila!
This one is shown holding a melon and a gallon of milk.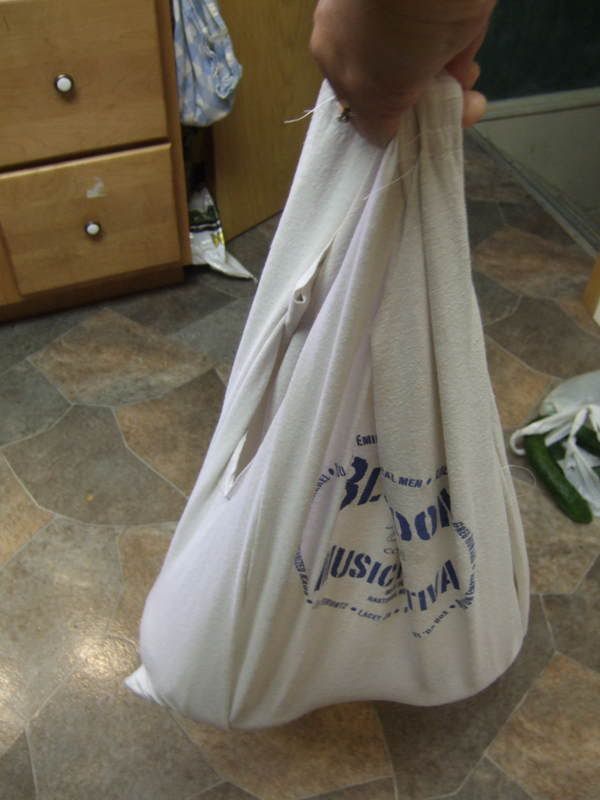 Thanks for looking!
Added story: I took one of my t-shirt bags to a local grocery store, here in "yahoo!'s greenest city in America" and my checker eyed me very suspiciously and then suggested she put my purchase in a plastic bag and THEN put the PLASTIC bag INSIDE the reusable bag. Sadly hilarious