okay, i'll throw my stuff in... i have DIY'd a few things so far, but here are what i've got pictures of...
table numbers
i bought about 15 of these frames from JoAnn Fabrics for about two dollars apeice, and spray painted them silver. then i printed out numbers in one of the fonts we're using, cut them out with an exacto knife, and glued them onto black cardstock.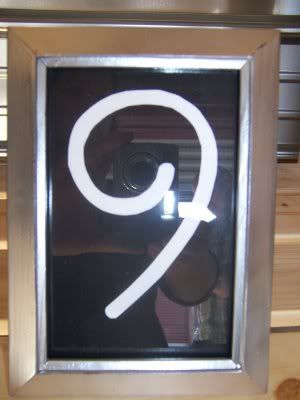 cake topper
we decided to do a monogram cake topper, but i didn't like the prices of the metal ones you can buy, so i got some wooden ones (birch, i think) in another of our fonts and spray painted it the same siver as the frames for the table numbers. we'll probably attach this to thin dowels to the bottom so that it will stick into the cake.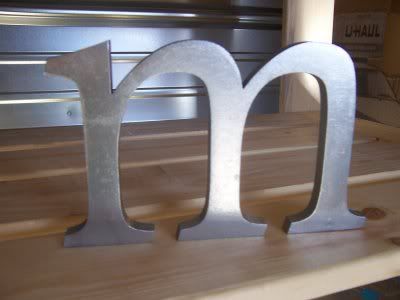 ring pillow
this pillow was inspired by one of Martha Stewart's, but it's a little bigger. i knitted this in Lion Brand Thick & Quick wool. it's about 6x6". i knit a rectangle, sewed around the edges, and then stuffed it with a felt pillow. i attached two rings with white ribbon, but i think i might change the ribbon to a different color.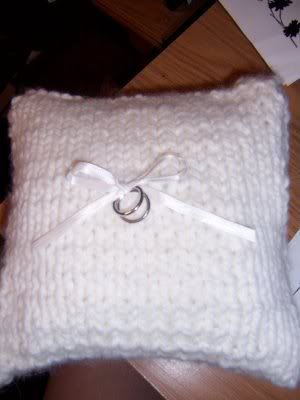 ...i also made activity books, but sadly, have no pictures.
things to do:
print and assemble invitations
design programs
wrap crayon bundles with ribbons
buy & spray paint vases
http://dollartreedirect.com/images/cache/38bea1120cac41dc118e654fdf8fafde.jpg
for centerpieces like these:
http://www.willmay.com/images/weddings/aj/enlarge/001.jpg
(only with daisies, not roses)
assemble bouquets
assemble centerpieces
make signs for random things