Hello fellow craftsters. I have had a massive crush on these lamps ever since I first laid eyes on them, but unfortunately have not been able to afford them on a college kid's salary. Then also, there's the glass... and my inevitable nature to hurt myself in magnificent ways... so yes, I was hoping to recreate the look of these lamps by reconstructing them out of cheaper less dangerous mediums.
I figure white tissue paper and painted cardboard for this one: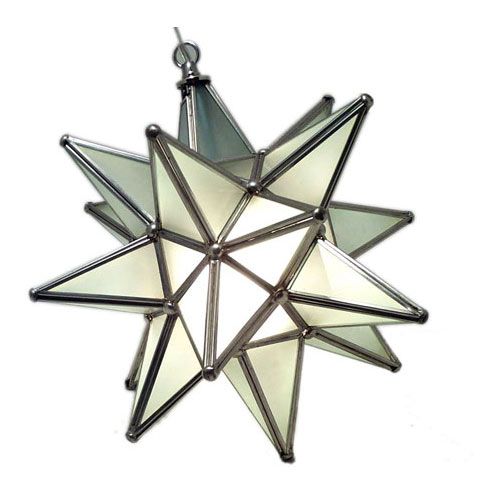 And maybe cardboard with die cuts followed by a silver spray paint for this one: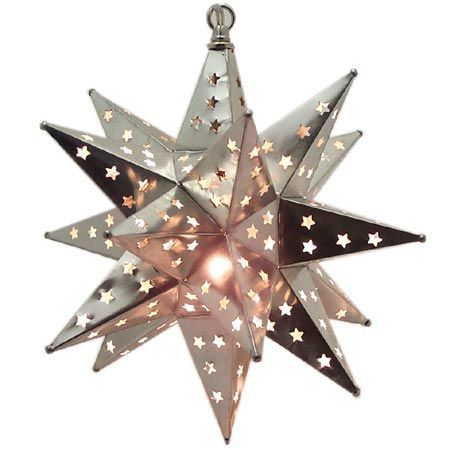 Now, my only issue is basically I know that with a few tries I could easily figure out a pattern to make this, geometric shapes and all, but my issue lies in the fact that I would like to light these suckers.
I have no idea how to go about that.
I love the idea of white Christmas lights, but worry about the weight, and don't like the idea of a good chunk of the lights trailing down out of the lamp. And the other idea is to incorporate L.E.D.s, but I know nothing of wiring and the amount of heat and bulb emits. So ideas?
My last resort could be those really nice battery powered tea-light/votives (fake candles). But then I won't be able to shut them off with much each as these will be suspended higher than my short self could reach. And if I have to start installing pulley systems, things maybe get too difficult. haha