I'm having twins, oh, any minute now (I'm at 38 weeks) and I've had a hard time doing anything but lay around and eat for the past couple of months. I have managed to crochet about a thousand hats, and these two sweaters!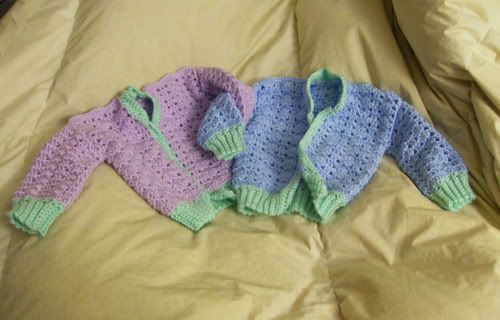 A closer shot of the blue: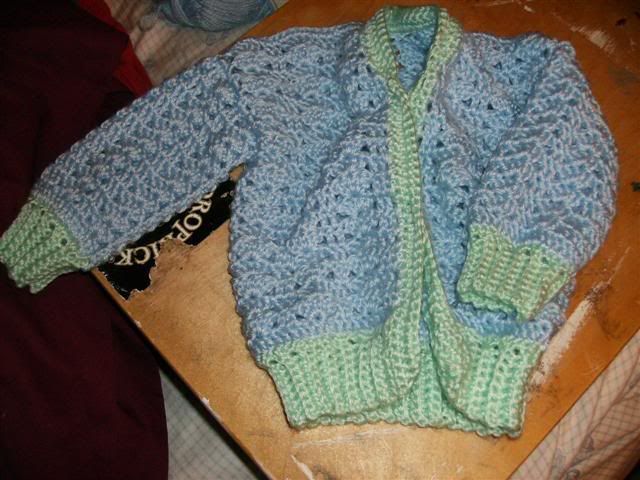 I used this pattern:
http://bundlesoflove.org/MaryJosShellStitchSweater
, which turned out to be a bit trickier than I thought. I had some Craftster help, though, and figured things out. The pattern claims to be newborn size, but looks more like 3-6 months to me, maybe even 6-9. But that just gives me more time to find the perfect buttons!
(It's a boy and a girl, if the colors didnt give it away
)