Normally I don't edit my pictures, but in regular real life colors, this just didn't pop the way I wanted it to..
This picture, to me, is just really nostalgic. Just reminds me of soo many summer with the screen door (we never had central air in any of the houses in which I grew up) creaking as we ran in and out to play in the remaining daylight. Actually, though, this picture was taken through the screen window of a moving RV...which holds no nostalgic value for me whatsoever.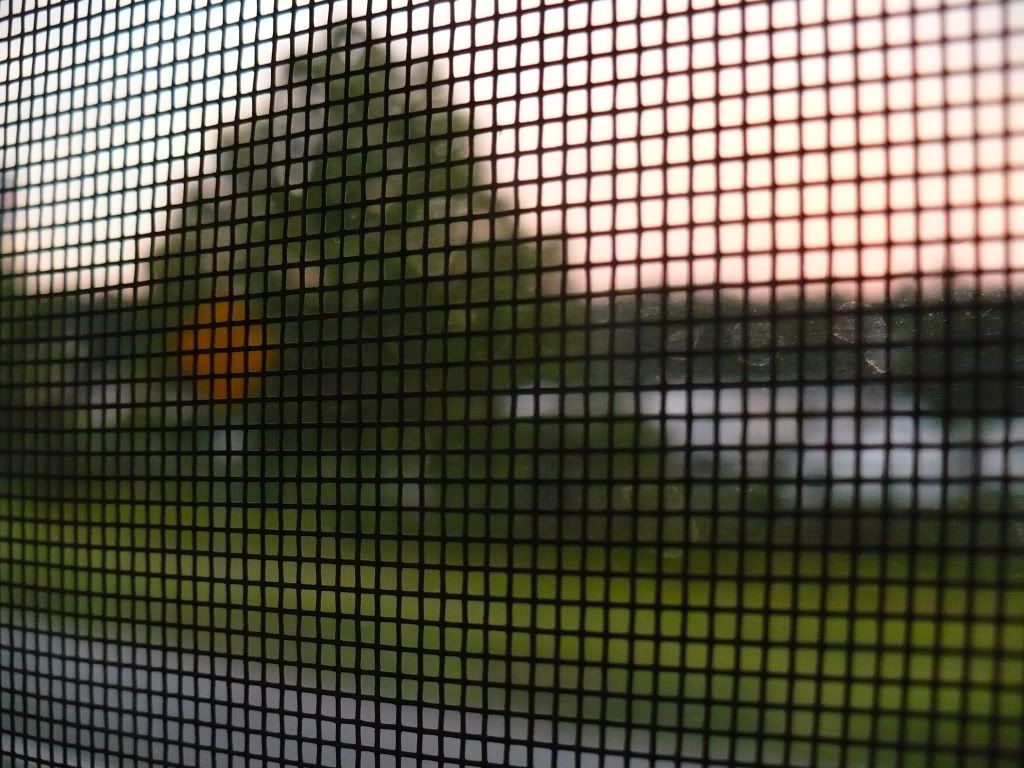 I have a thing for self-portraits which don't necessarily flatter the artist...
On a side note, I sooo love all the amazing things I've seen people doing in this thread!! I wish I had a niftier camera (just a Lumix 7.0 megapixels), but I'm so happy just being able to take pictures. Keep on keepin' on with all this awesome work peoplies!