Here are my pictures from my package from Cullenshield. This was an awesome package and I was so excited I didn't take any of it before I unpacked it all, but everything was wrapped in white tissue and tied with a red ribbon. It was so nice!
Here is the great purse/clutch:
and the inside:
Twilight tee: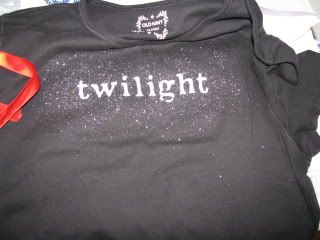 Team Edward long sleeve tee:
Bookmark: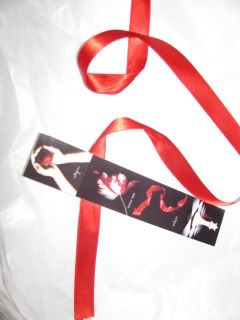 Everything was so great! Cullenshield is a great swap partner...I just hope she likes what I sent her....