I hope these make you smile. This is the quilting bee that turned into a tying bee on Saturday. These quilts are both for ladies that are battling cancer that I pieced over the last 2 weeks.
Red quilt ready to go:
Putting the backing on the frame
We kept the children busy with Perler beads...
What happens when they run around...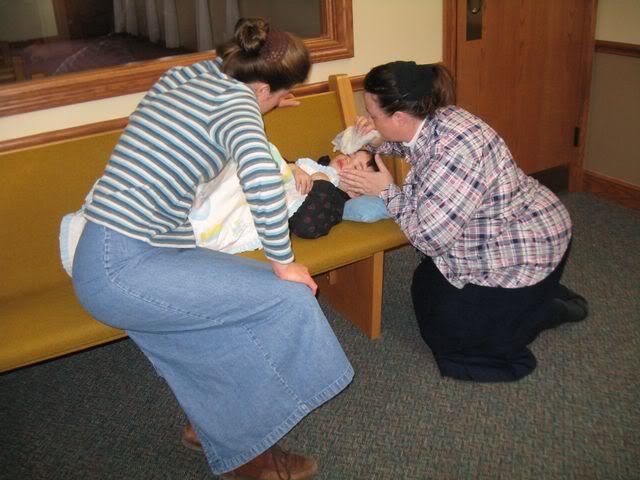 A few scenes of the blue quilt in frame: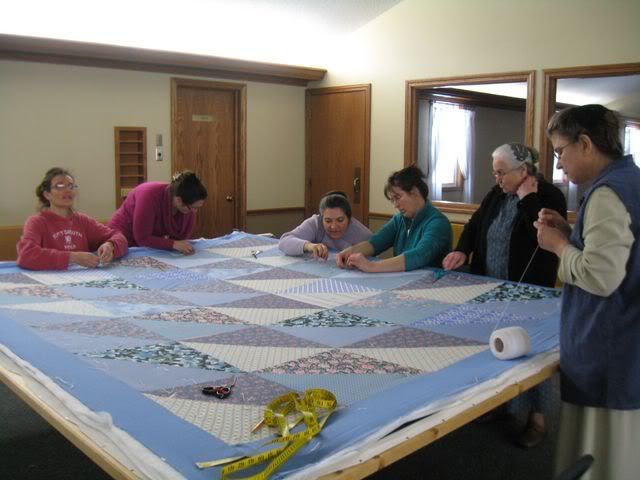 Quiet:
He slept for a while, the lady who is a paramedic just taped the cut up and he didn't need stitches
Preparing the edges for binding:
All done, I bound it Saturday afternoon. It is a queen size, so it doesn't quite fit my bed (there is a small body under it resting)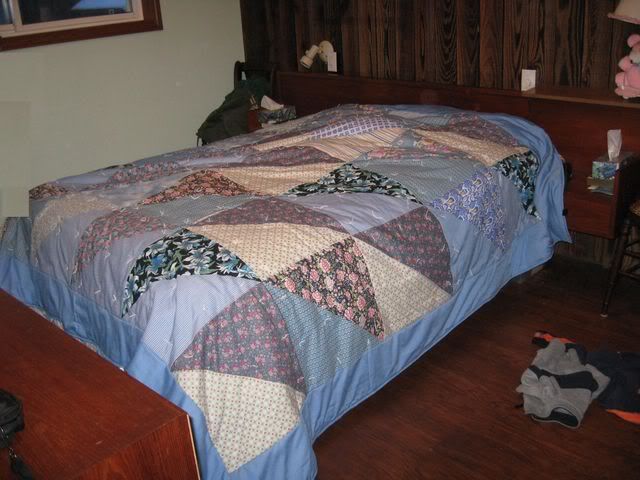 I would imagine she is sleeping under it now