Hi everyone! This is my first time posting, so I hope you like it!
I knew I had to do this challenge because I had a pair of old red flats I bought at a thrift store for four bucks. I had a lot of fun with them.
the shoes before:
and the shoes after:
close up:
side view: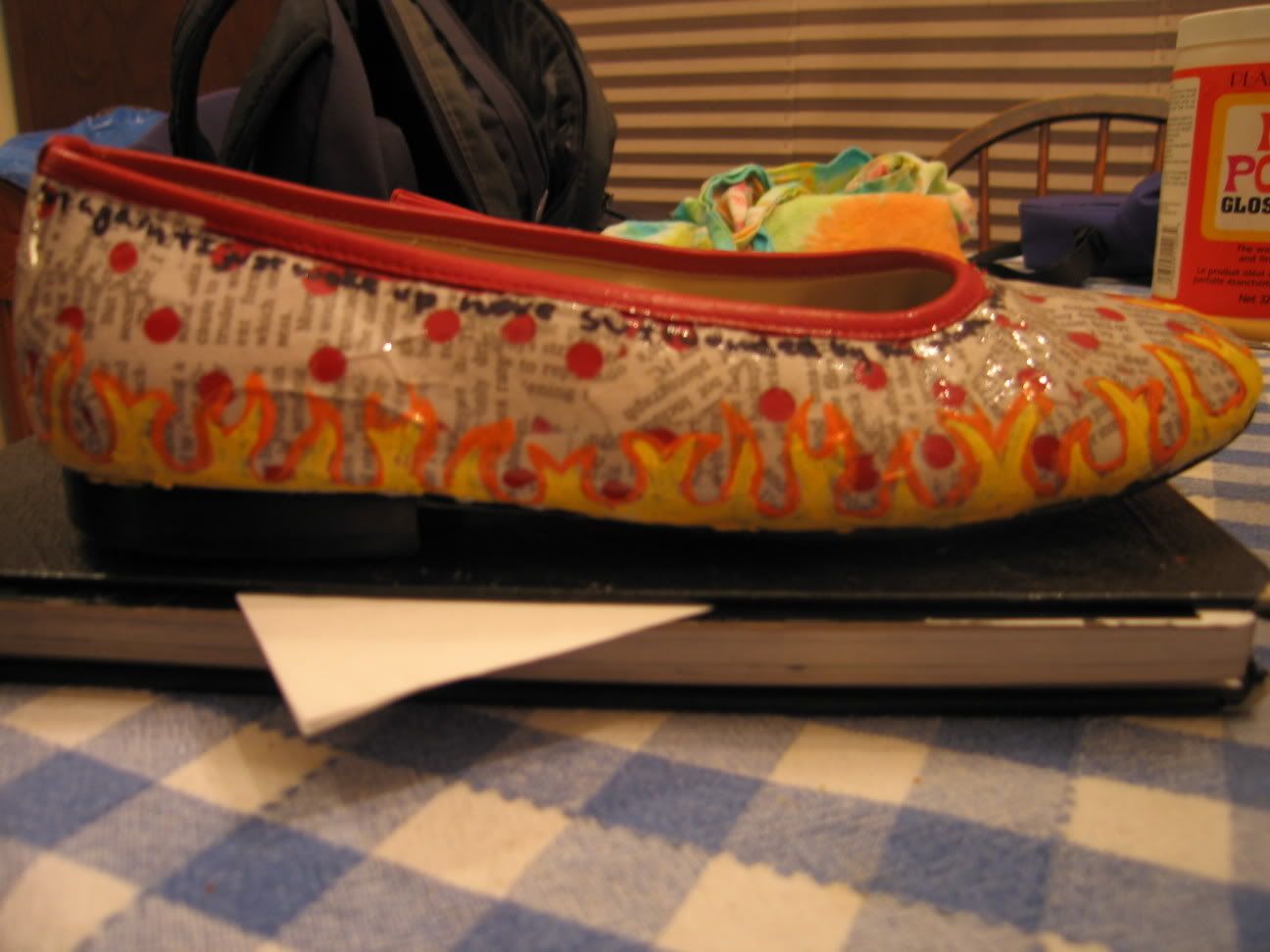 I ripped up pieces of newspaper, punched holes in them (to keep some of the red color) and then used Mod Podge to apply them. Then I painted them. The write around the shoes is from a Phantom Planet song and it says: "It began with a spark, then a flame, grew into a fire, then spread out again." Lastly, I applied a few more coats of Mod Podge. And I love them. I hope you like them as well.