I have to do my thesis this semester, which is turning out to be a long and tedious process. In anticipation of this I also registered for swimming. It's the class to take my mind of off the writing process. However, the downside is my lack of swim wear attire. Unlike most girls my first swimsuit was a bikini. This probably has to do with the fact that I never needed one until the summer of my graduation year in high school.
Now picture a class of students wearing floating belts plodding along in the shallow end of the pool spitting up water every now and again. Keep in mind these are 20 somethings. Yea... =) We never learned to swim. So anyways the floating belts are to be worn nice and snug under the boobs in the case of female learning to swimmers. The tiny little top I have, although I have a small chest, make my boobs huge. Well not huge... more like... uncomfortably big for me. As in there's more jiggle than I'm used to.
I've gone shopping for swimsuits, but there's not much for a girl who weights 82 lbs and is under 4'10". My husband led me to the girls section and pointed out a one piece suit splashed with hearts. "Dude this will totally fit you," says he. Yeah, it would at that. My other options were unicorns with frills at the waist, or the "my little pony" centerpeice one.
This is why I only wear bikinis.
Here is my attempt at a one piece suit. I'm not sure how I want to finish it. There's a bit of a gap at the chest because I forgot to factor in seam allowances. Gonna have to put some darts or elastic or something for that gap there.
So there's way 1: Just finish of the straps and tie at the neck.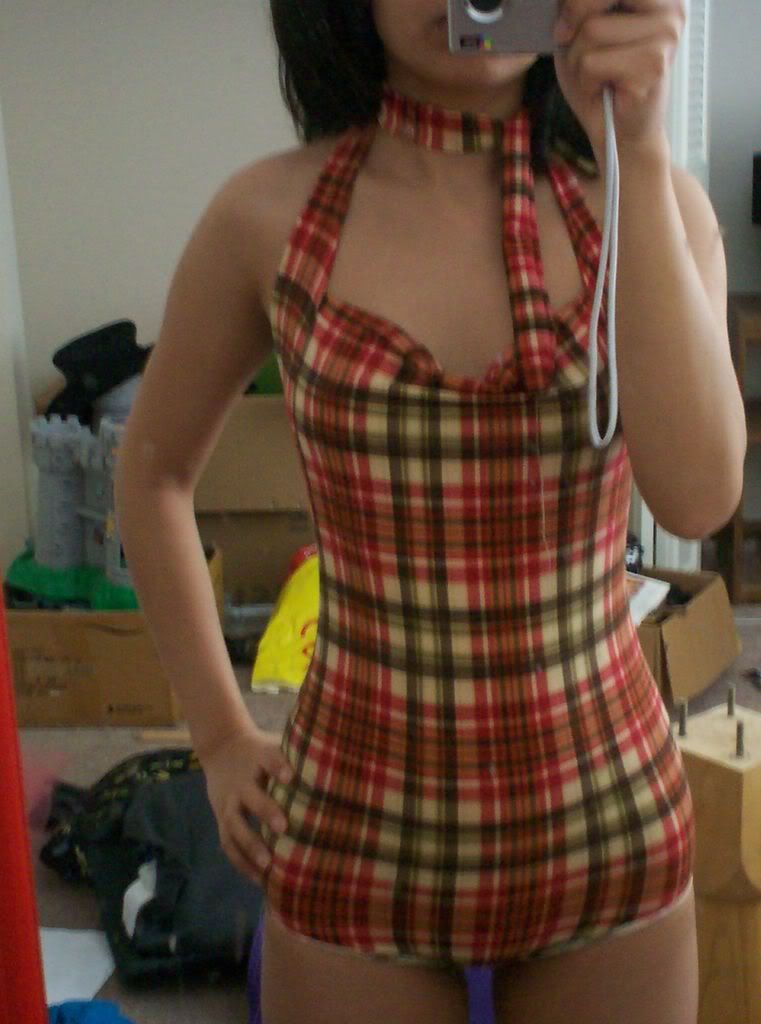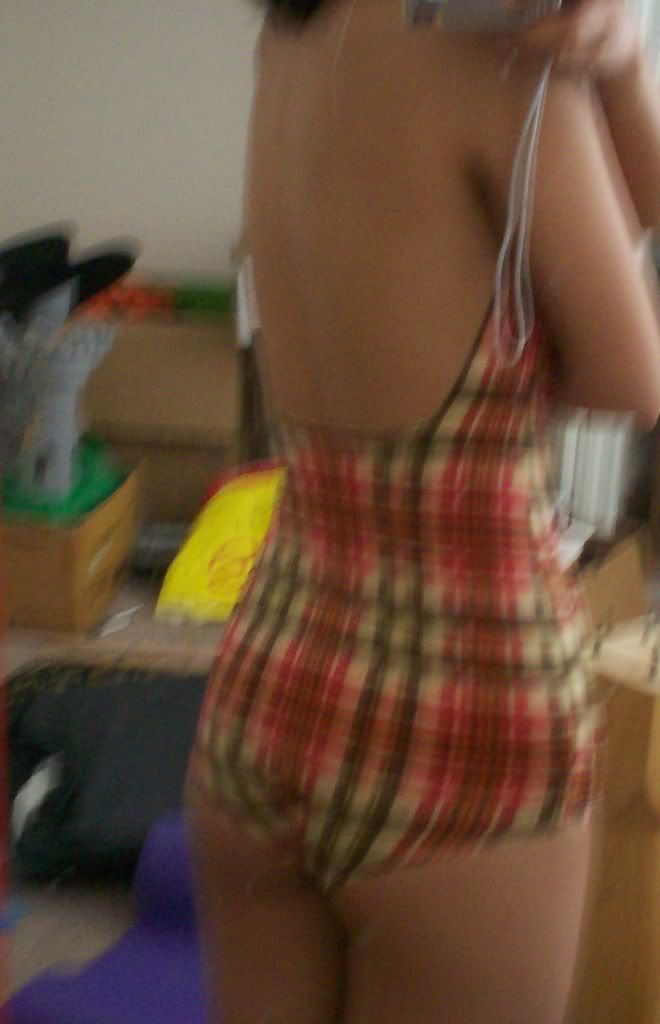 or way 2: Add side panels and make straps go down to the back waist like in conventional swimsuits.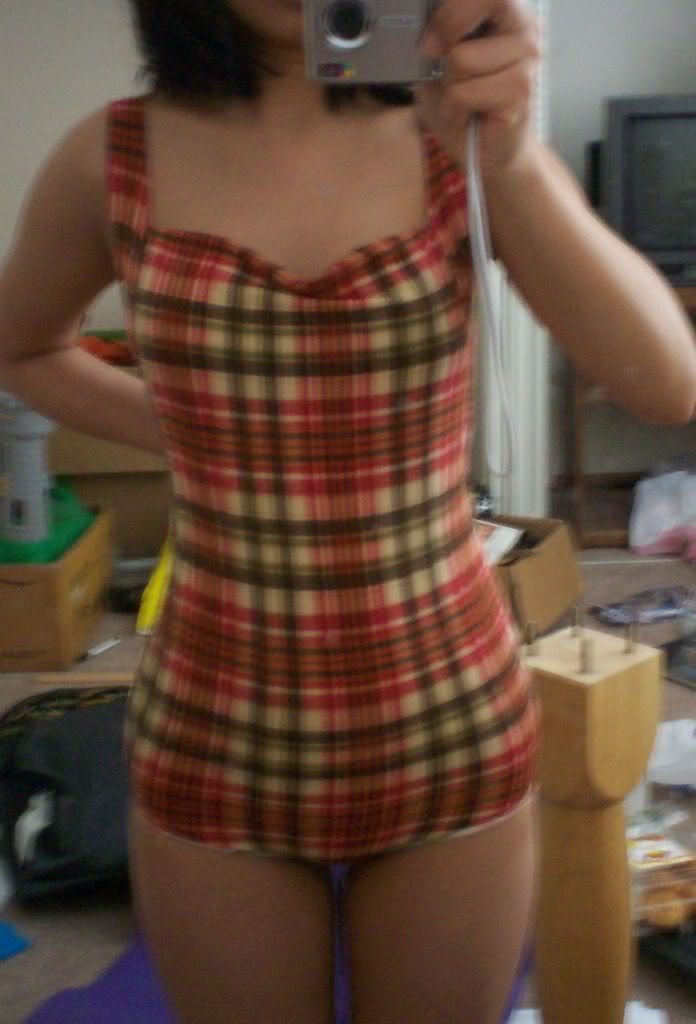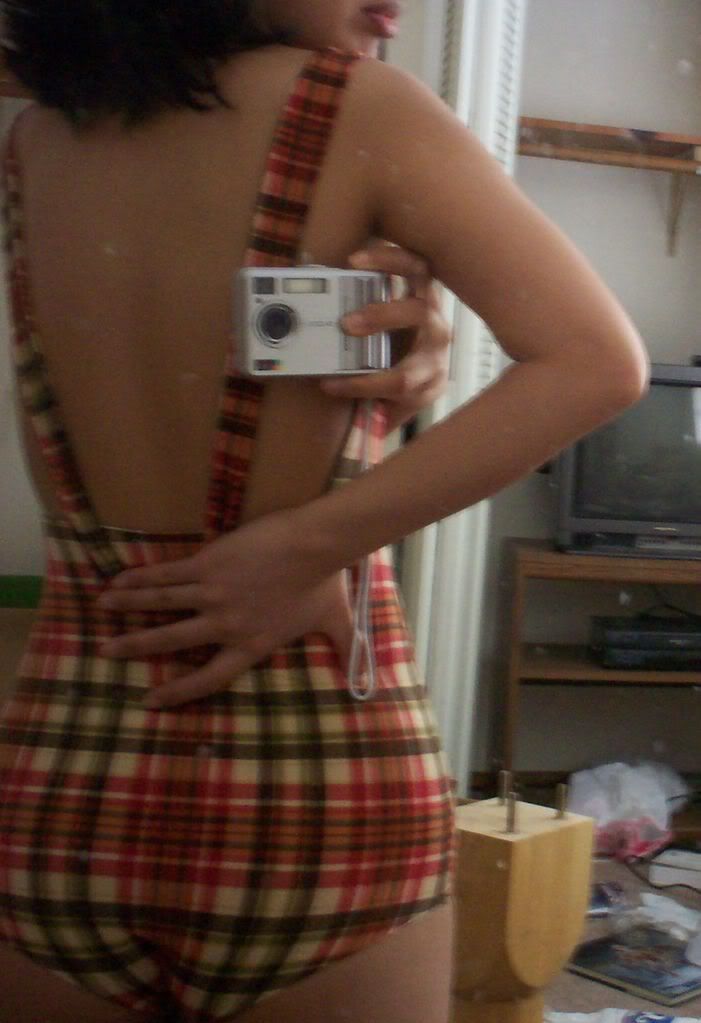 I had some left over material so I made a tube top with it. Here's me modeling it with my clapotis.