Finished these sometime ago for some friends who are having a girl next month...just now getting around to taking some pics...the hat is litlnemo's cupcake hat pattern that was posted a few months ago, and the cardi is a debbie bliss pattern. Done in Paton's Bumblebee and some other yarn for the flower embellishments.
I knit lefty, and sometimes have to modify certain things on patterns, which is fine~until I forget. Cardigans, for instance, when I follow directions for left front, I get a right front. OK, not a problem so long as I remember where to put the buttonholes. Which I didn't. So I made a little eye cord frog closure from Nicky Epsteins knitted embellishments book and it matches the hat. As soon as I remember which Debbie Bliss book this pattern was in, I'll post the title---this sweater was easy to make and a clearly written. Hope you like it!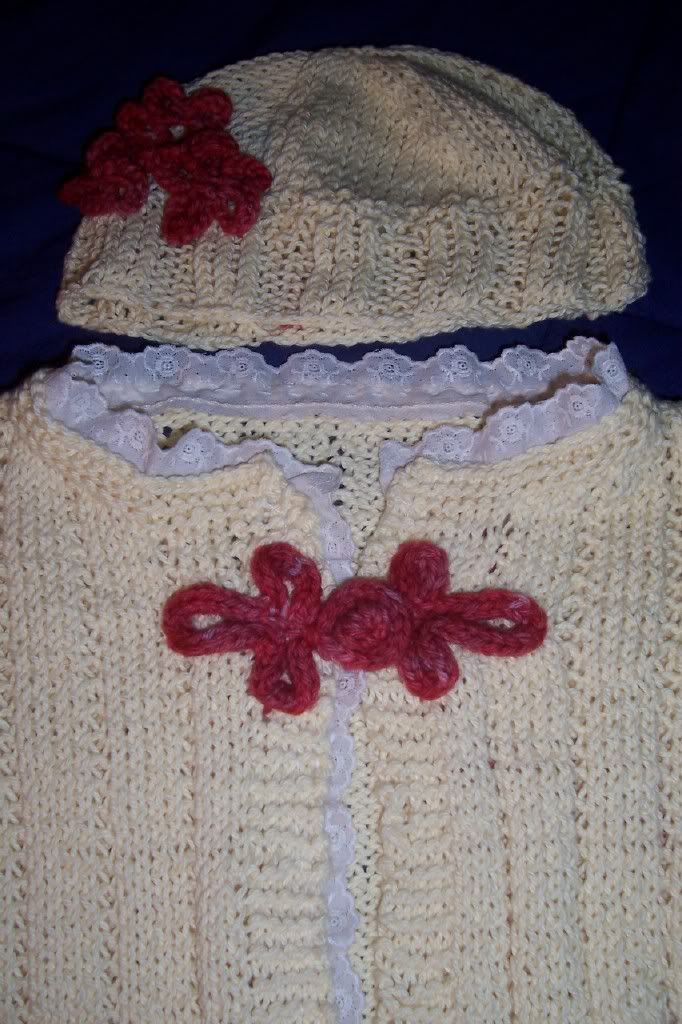 edit...hell, pics aren't showing up on my computer~I swear I am computer literate... edit, edit...yay! they came up I swear they won't be so giant next time!