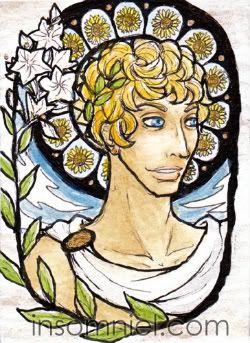 My latest one, for the "Greatest Lovers of All Time" series. This is Apollo. Since I don't have many ideas for lovers, I might end up doing more Greek gods because I just like them.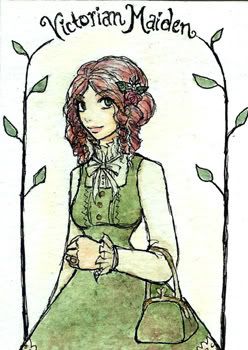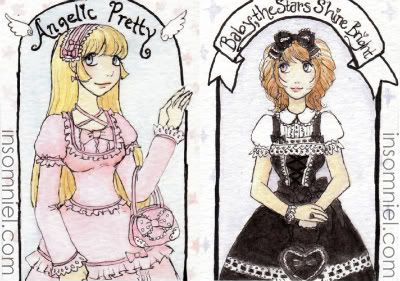 Lolita brand fashion cards, given away at a iron lolita contest.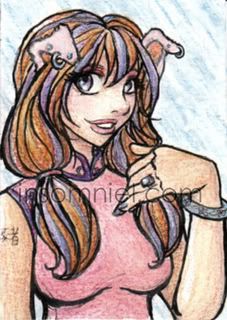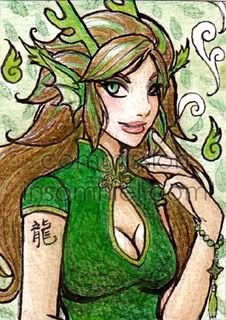 Chinese zodiac cards - boar and dragon.
I guess these aren't actually ATCs. I end up selling most of them because no one I know who makes ATCs want to trade with me and it seems like other ATC artists have different tastes. Well, they're fun to make, anyways.