Ok, I had pmed Lizzie and asked if she could give me any hints and tips to making this, and she PMed me the tutorial, but with no pictures. I decided I would really need at least one binder for Science, so I decided to make the cover really irrelevant, becuase who doesn't like Pooh?
So without further adu, heres my binder and cover.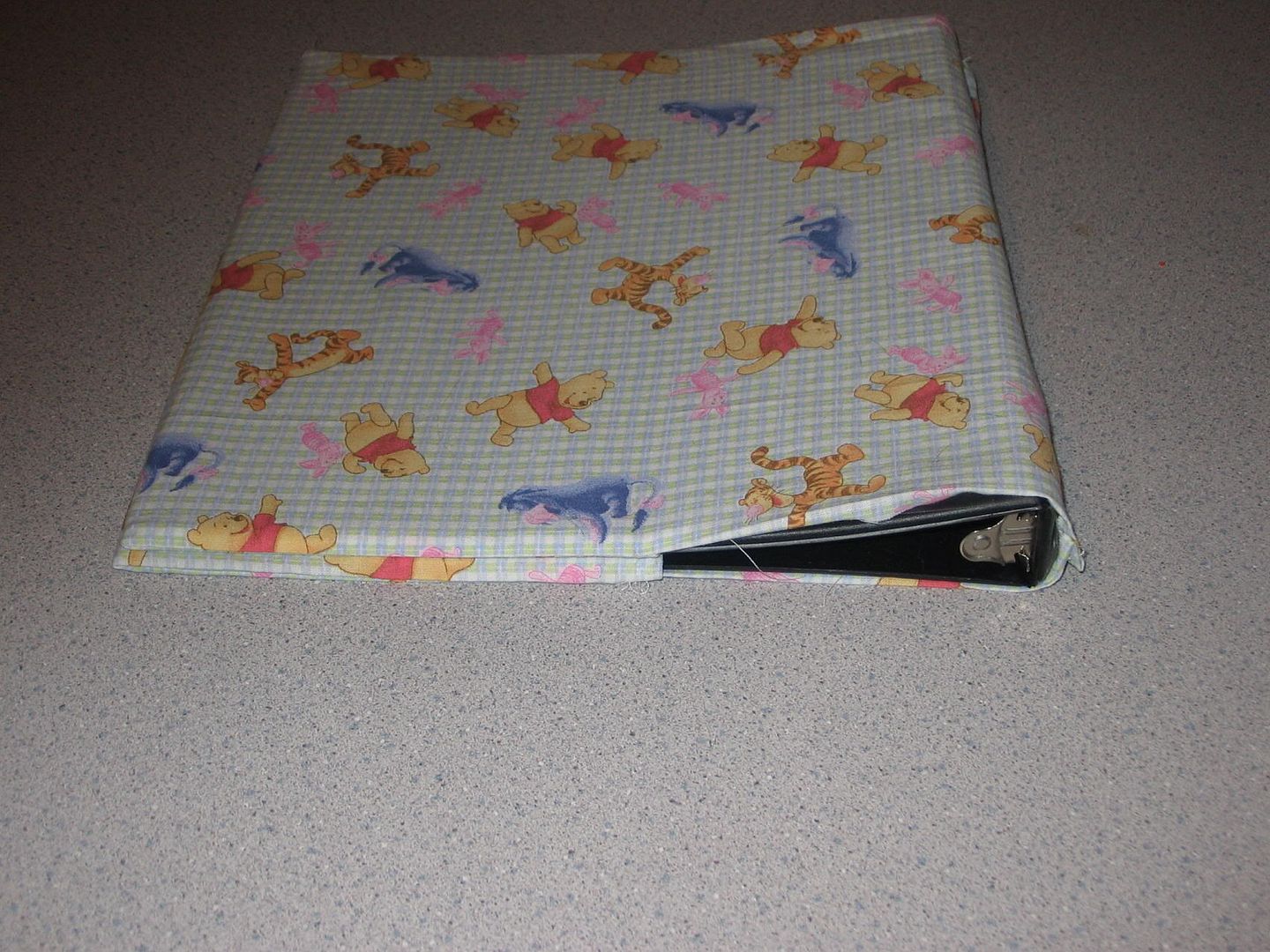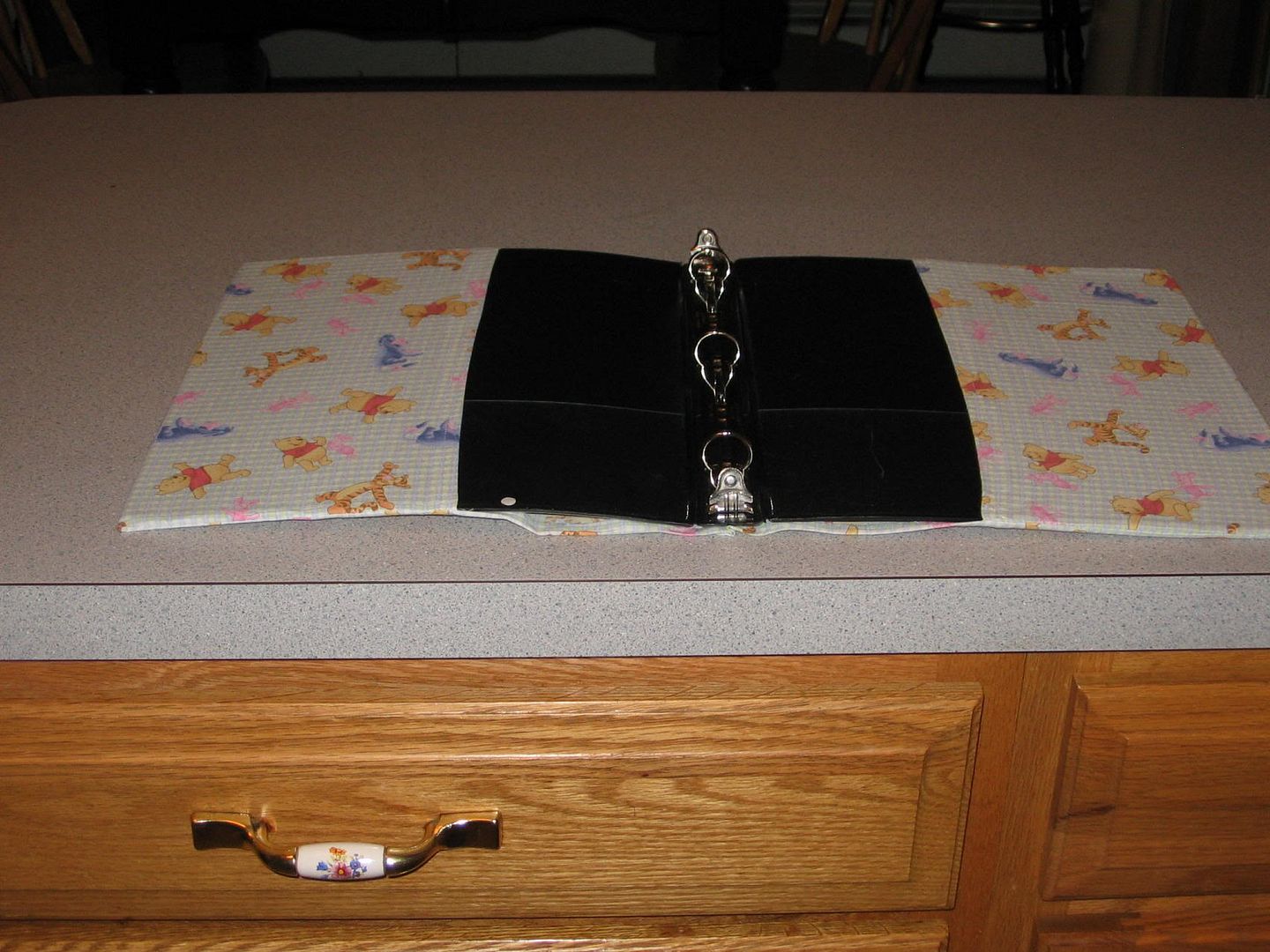 On the "binding bride part" for some reason I ended up with extra fabric so I just gathered it up and pinned and sewed it there.
I'm not sure if I would be allowed to post the tutorial but if I was able to follow it without pics, anybody can.I'll have to PM Lizzie and see if she would rarher just wait.