I have a love/hate relationship with this scarf, it's so pretty, yet soo hideous. I do, however, love the Red Heart Strata self-striping yarns. I don't know how they do it!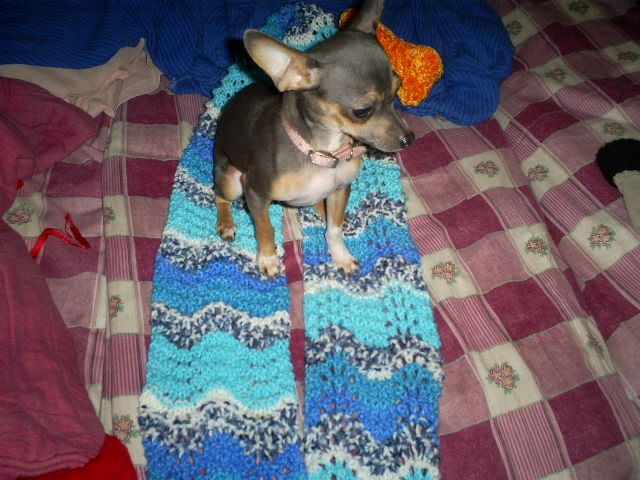 i followed the pattern my best friend lady_cyanide came up with:
CO 24
Knit one row.
Feather & Fan Pattern:
1) [(K2tog) twice, (K1, yo) 4 times] to end.
2) K
3) K
4) P
Continue until scarf is desired length, or like the lady and I, until you go through the whole skein of Strata (she used Passion on US 10's, I used Surf on US 9's)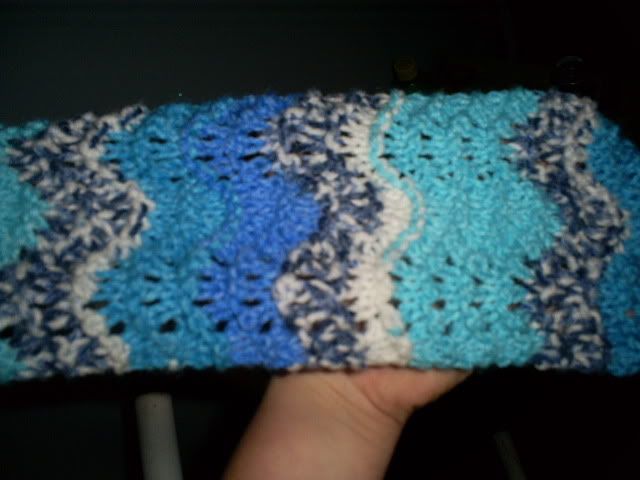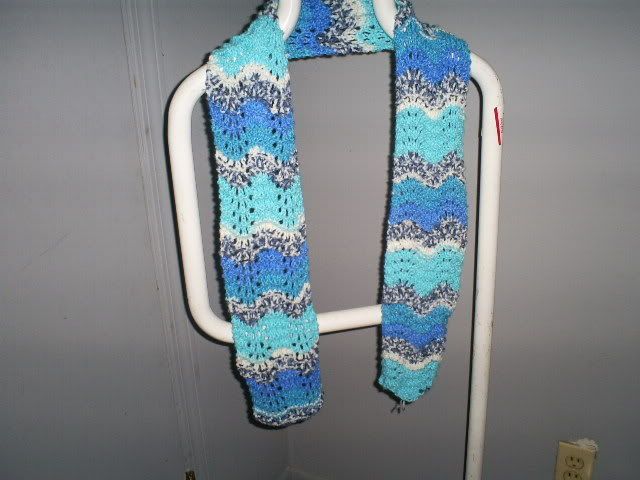 i also knitted a black seed stitch belt to go with my cute black shirt i wore out to father's day lunch.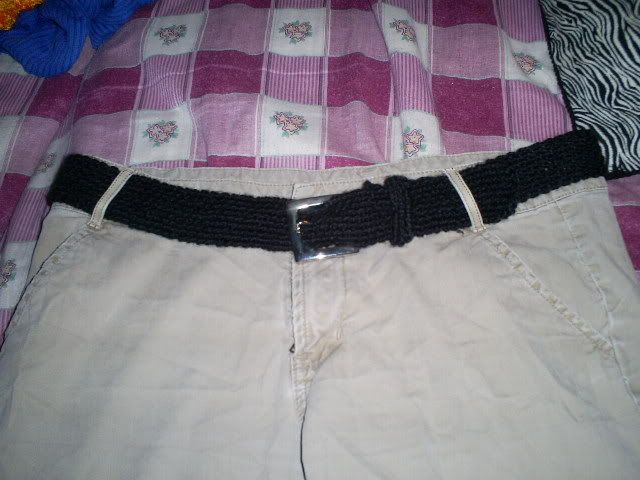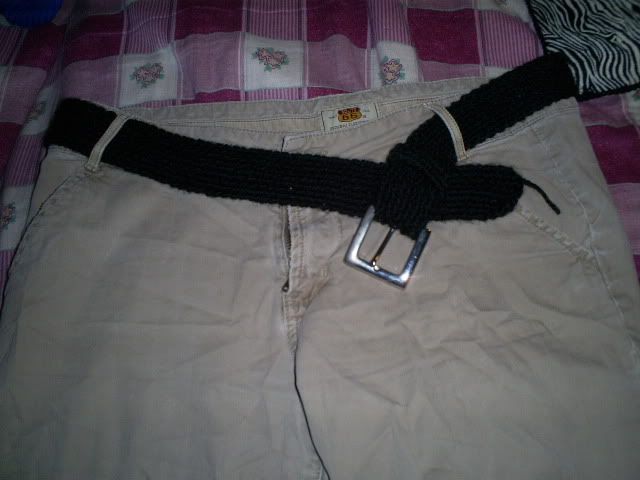 I cut up an old belt that didn't fit me and stole the buckle from it. for the belt, i used US 8 and CO 9, seed stitch until it was a few inches longer than my waist/hips. i attached it to the buckle and sewed it on. then i made a little belt loop by CO 3 st and doing seed until about 1 1/2-2", then sewed it a little past the buckle, and voila!
lemme know what y'all think or if you need clarification on the instructions, and please post pics if you make either!