Recently as a "Just because" gift I made my boyfriend a space invaders pillow.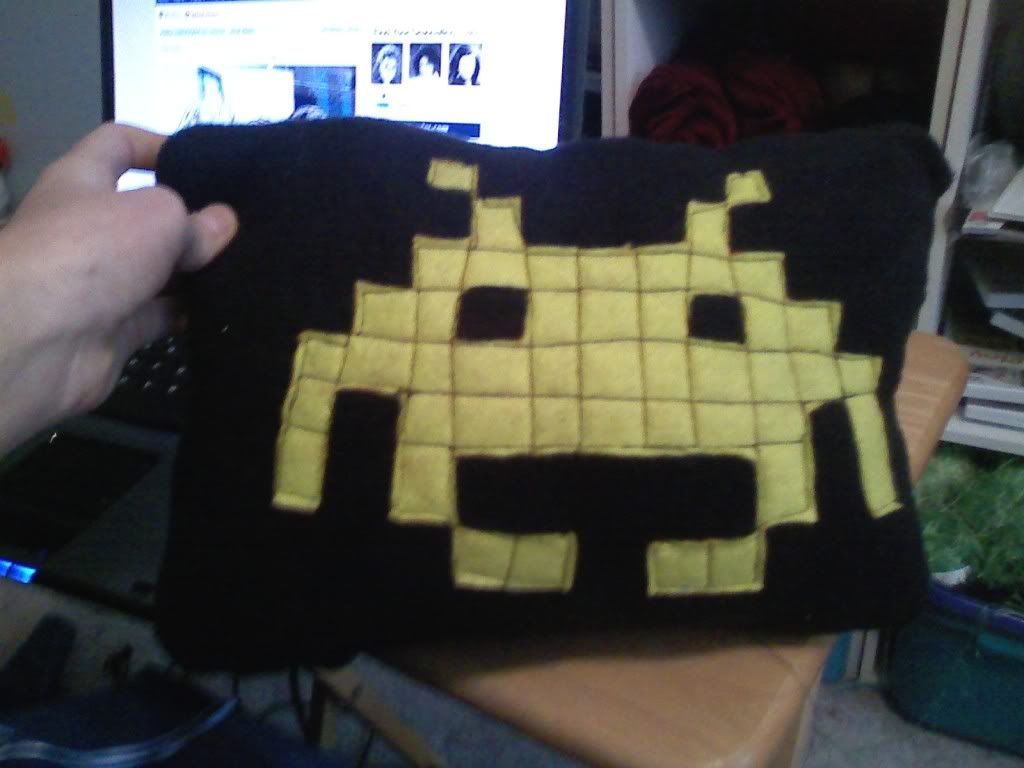 He loves it and it sits on his bed.
This is all craft felt and fleece.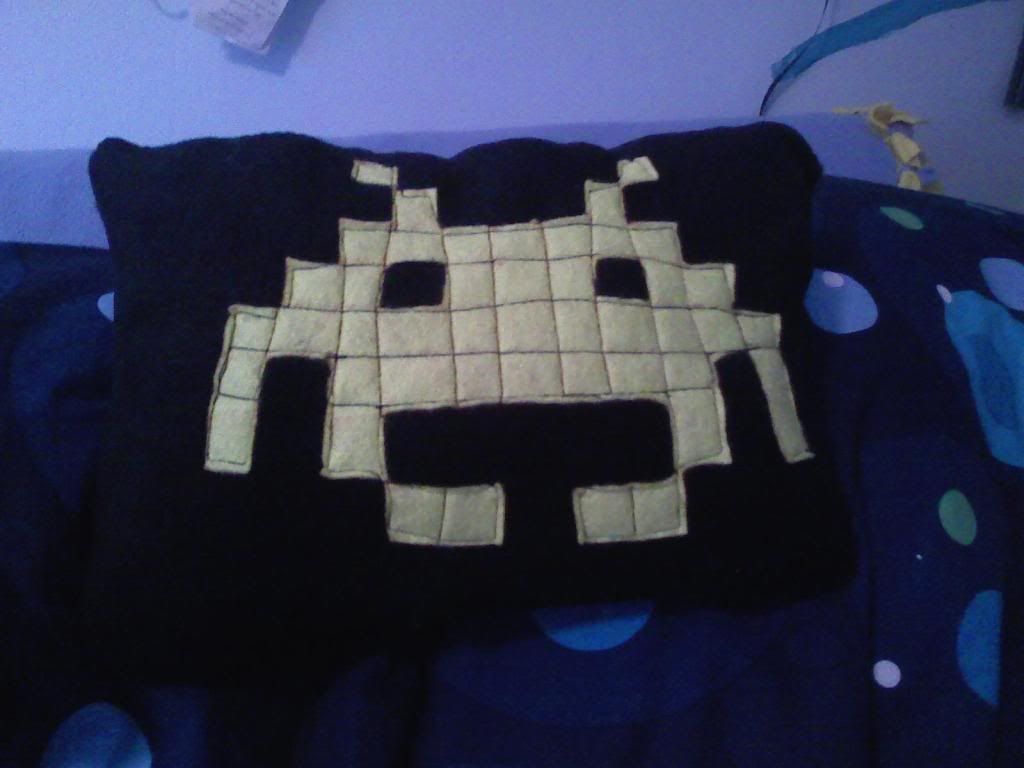 First picture is more acurate to color
but I used "limbo lime" crafting felt for it (: and black fleece.
I love it so squishy =P