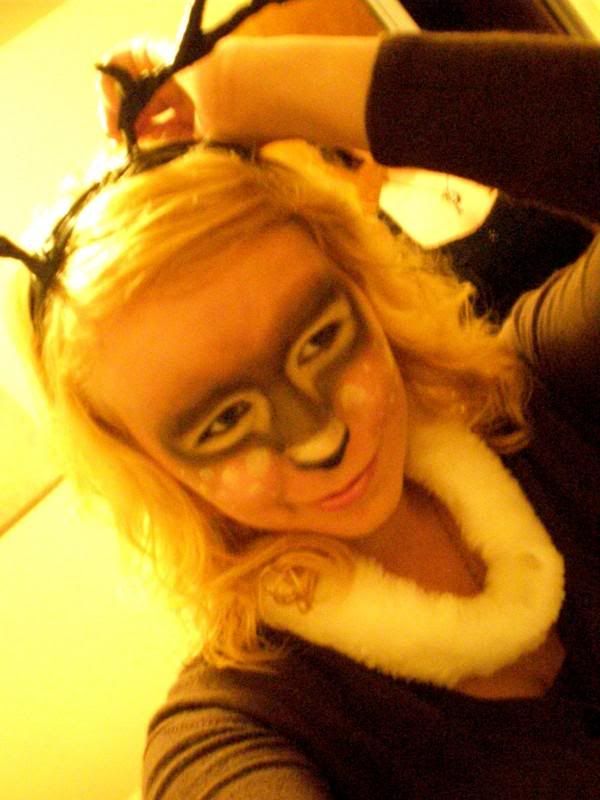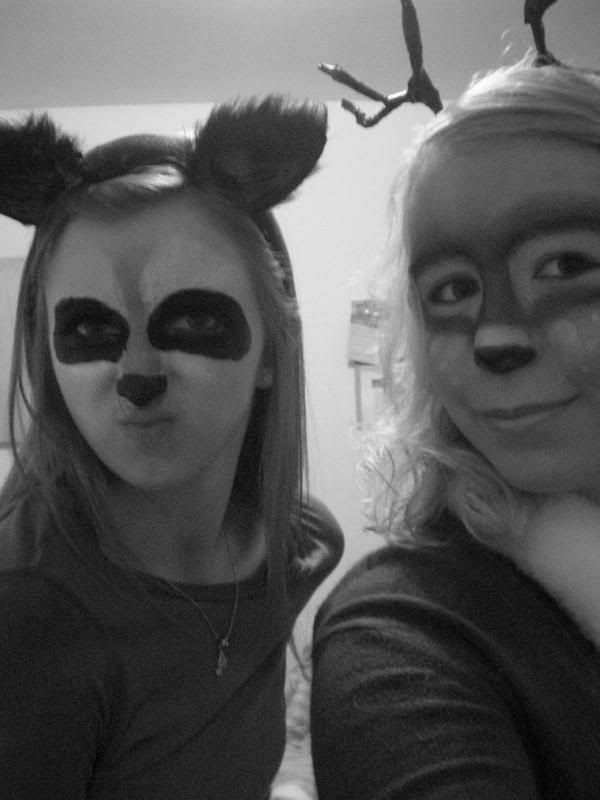 thast my friend amber, she was a raccoon
(i did her makeup!)
my costume was my antlers which i made by getting real twigs from my backyard, and i wrapped them in electrical tape, then used the same tape to tape them to a black headband.
i wore a brown tank top with a brown cardigan over it. and i did my makeup based on the photo in the original post, i then used some white fuzzy fabric i had in my stash to make my kneck piece, and i also made a fluffy tail
for the makeup, i used mixture of eyeshadow and eye drops, it worked SO well!!!