There are recipes? Oh god! I need to have a closer look at this book this evening! The pants fit size-wise. The crotch is a tiny bit too low and they are a tiny bit too long, so I'll just redo that line at the top and it'll be perfect!! I can still wear them the way they are though, so I might end up being too lazy and wearing them like this too
And the long awaited pictures:
Group Picture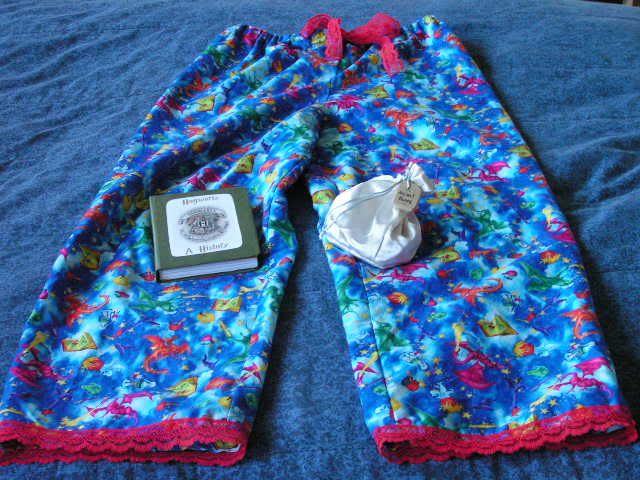 The Runes in their Silk bag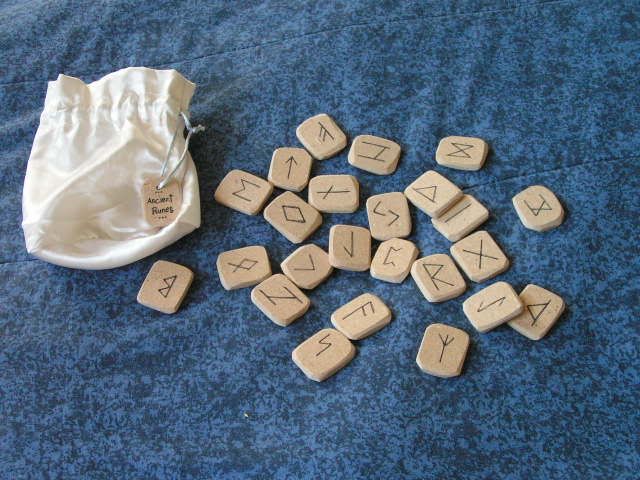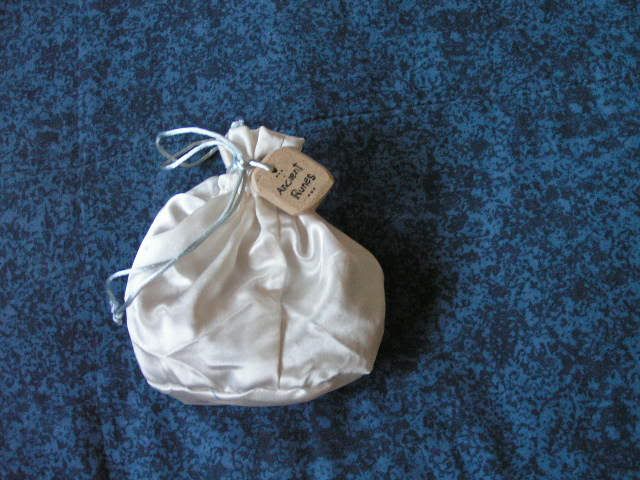 The Hogwarts A History Book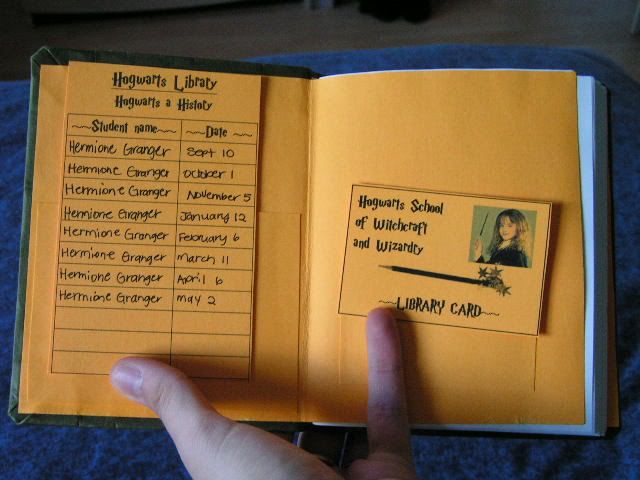 The Pants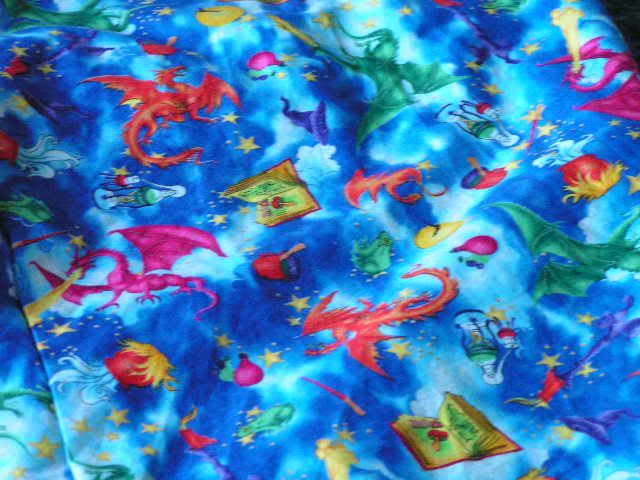 And the parcel left the post office this morning. The man told me 5 business days, so hopefully it'll arrive this week or at the beginning of the next week.
Thanks SevsOnlyGirl for organising this