Woohoo, everything is great so far! feralfeminine - Tainted Love is so beautiful, it looks like a fairy tale! And kazkitty - Dreamscape give me motivation to tackle the mohair I have in my stash, I've been kind of scared of it after making a mess out of a little test bit I spun up. And I love how you spun the silk hankies all bulky - I spun some up once but I did it really thin, I like yours
way
better!
Here's what I did this week, I haven't set the twist yet but I got some pictures anyway --
Fire (from Fun With Yarn, I'm shamelessly addicted to her colors) - merino / tencel, 100 grams, 332 meters (which seems awfully high, I think I'll double-check the count later). I haven't done the wpi yet, but it seems about dk-ish weight.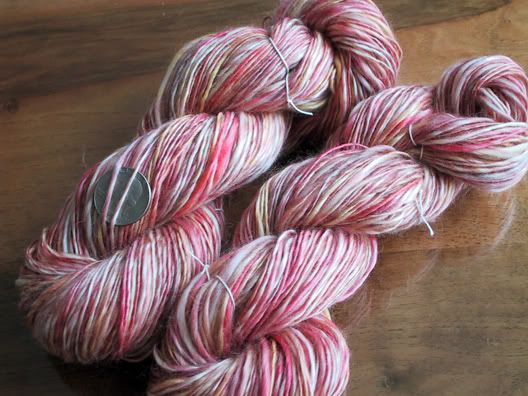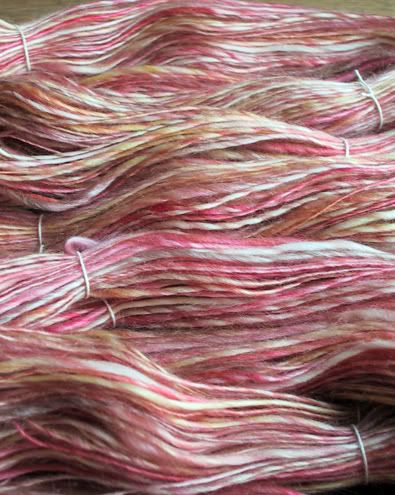 This yarn will become a lacy crocheted scarf as soon as it's washed and dried. It's for my oldest friend who has a one-year-old boy and spends most of her time looking after other people's children as well. Last time I spoke to her, she sounded a bit worn out and since she's coming to visit next week, I thought I'd make her something luxurious just for her!