I have finally finished the Dia De Los Muertos shrine to end all shrines. I've been working on it for almost 2 years...by working on it I mean lugging the shrine box around move to move pondering what's going in it....
two tubes of E6000 and a few high on fumes moments and i'm proud to call it done.
Doors closed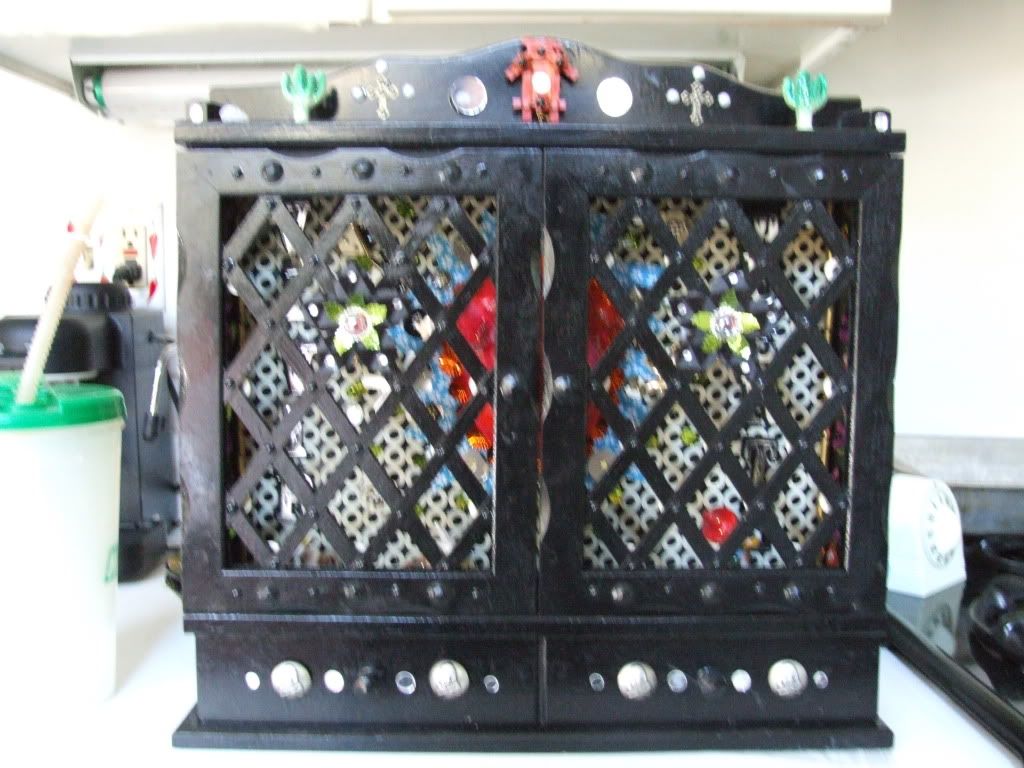 Doors open
Drawer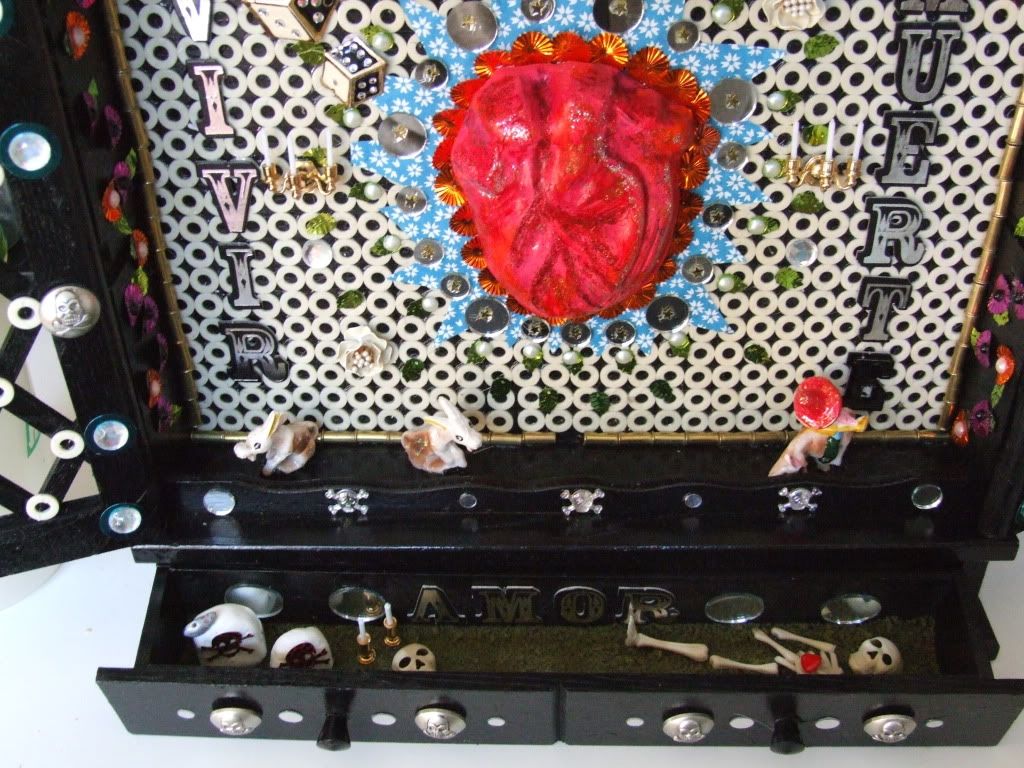 I'm really proud of the fact that I glued all of the little circles in the backgroud one by one, and sculpted the heart out of model magic.
Inside the drawer is a little skeleton holding his heart, a couple of gravestones and it says "Love" in spanish
Around the heart in the main compartment it said "Live" and "Die" also in spanish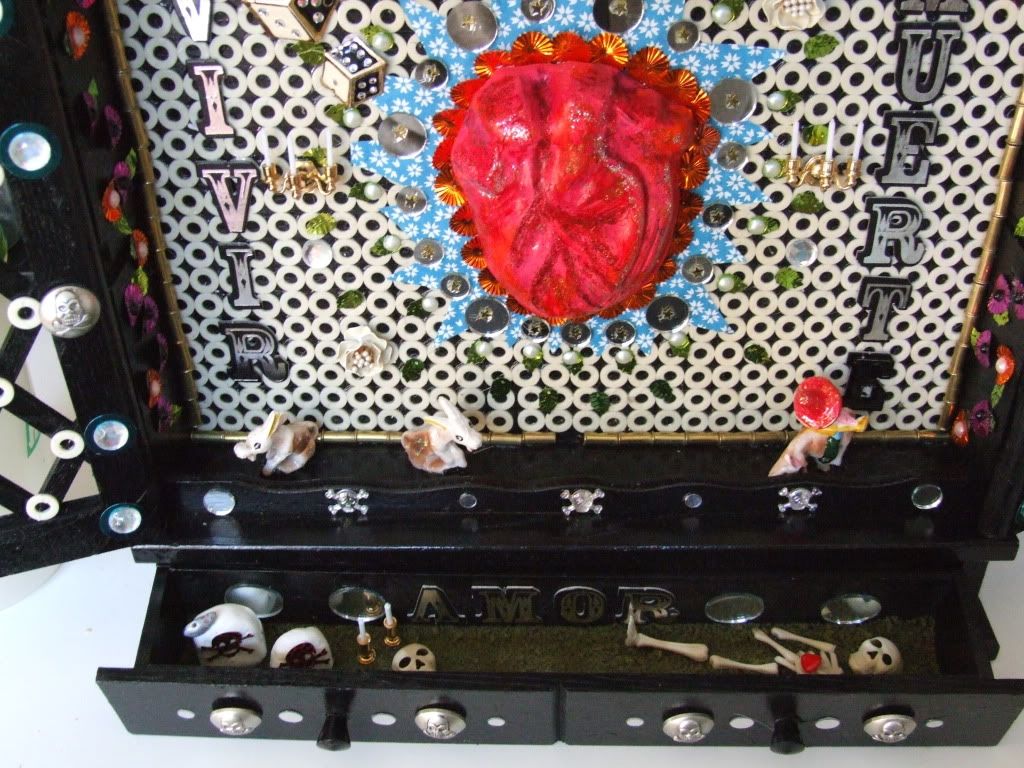 Thanks for letting me share my project! I'm really proud of it. C&C always welcome.