This is the 2nd piece (and crafster post) I ever made. There were a few mistakes but luckily the bad quality of the pics hides the faults pretty well.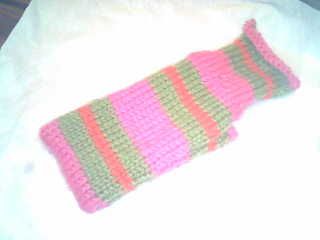 Note the sleeping children...I made it for a friend who works at a child-care centre.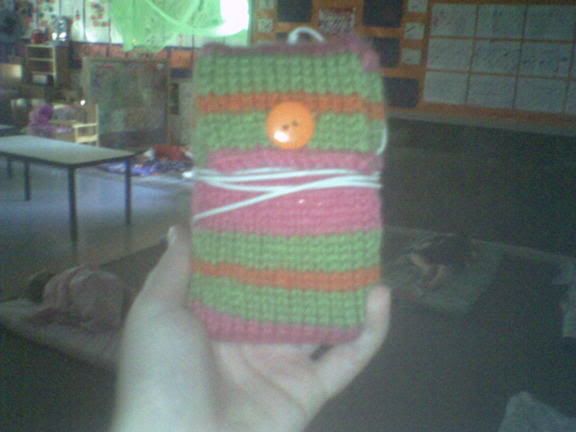 I bought the wool without having the book with me and I could not remember what colours the pattern used, but when I got home I realised I had chosen the exact same colours.