Yay! I finally get a chance to post everything JennJenn gave me! Thanks so much! I loved it all! *Hugs*
Now on to the picts:
Everything came in this great bag.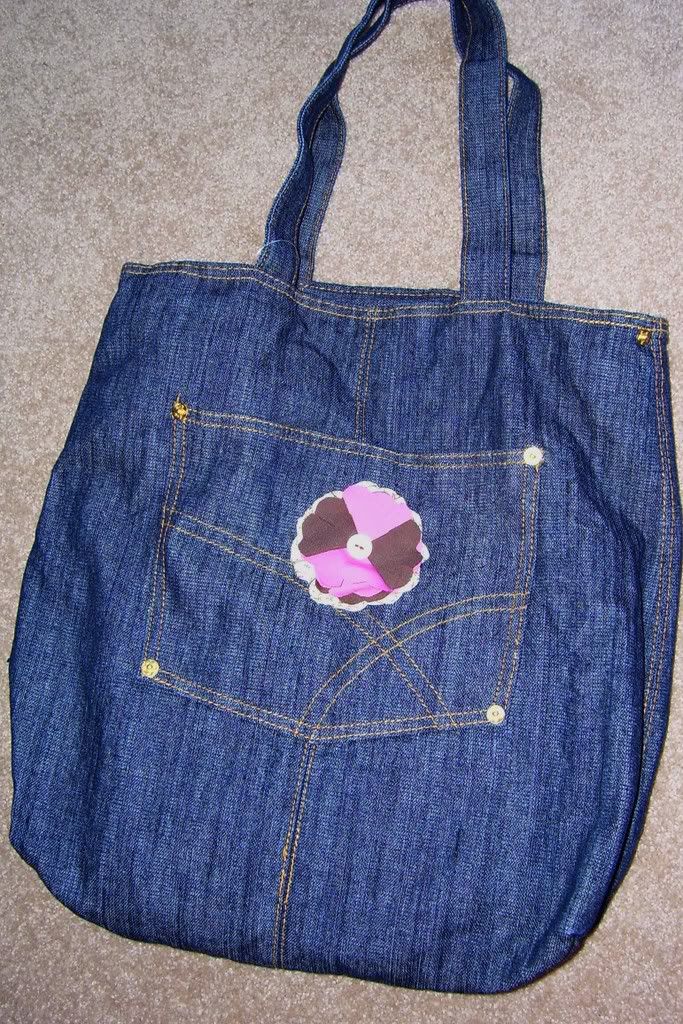 I use it everyday. It carries my yarn and so much more! (I LOVE large totes!)
It was adorned with this cute flower: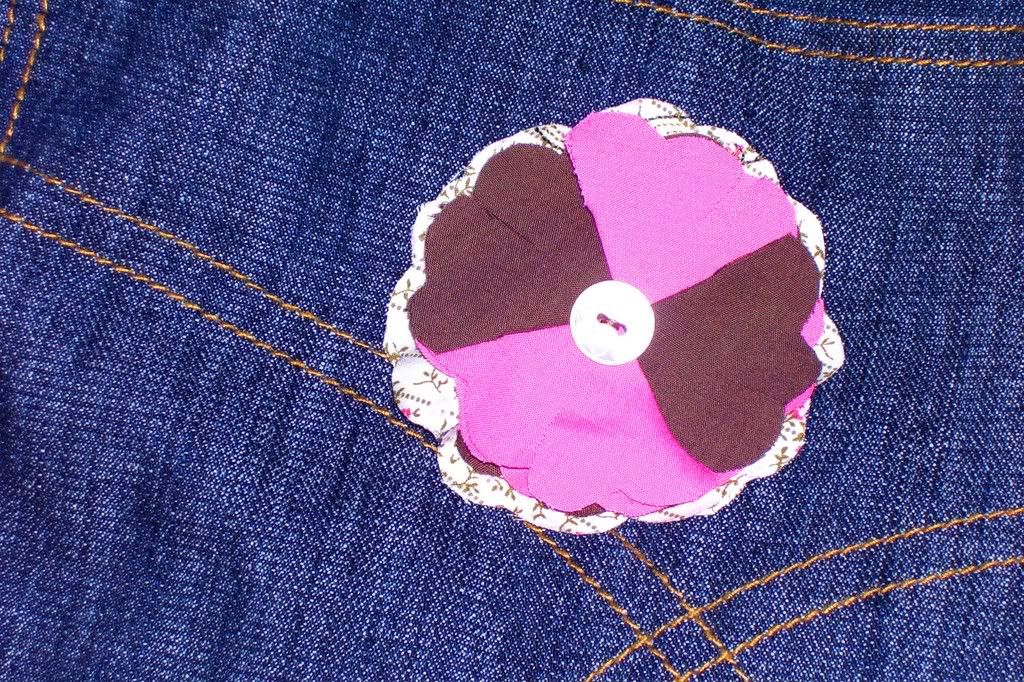 And inside were these things:
A crochet owlie! I didn't know you could crochet! I'm jealous! (I love owls!)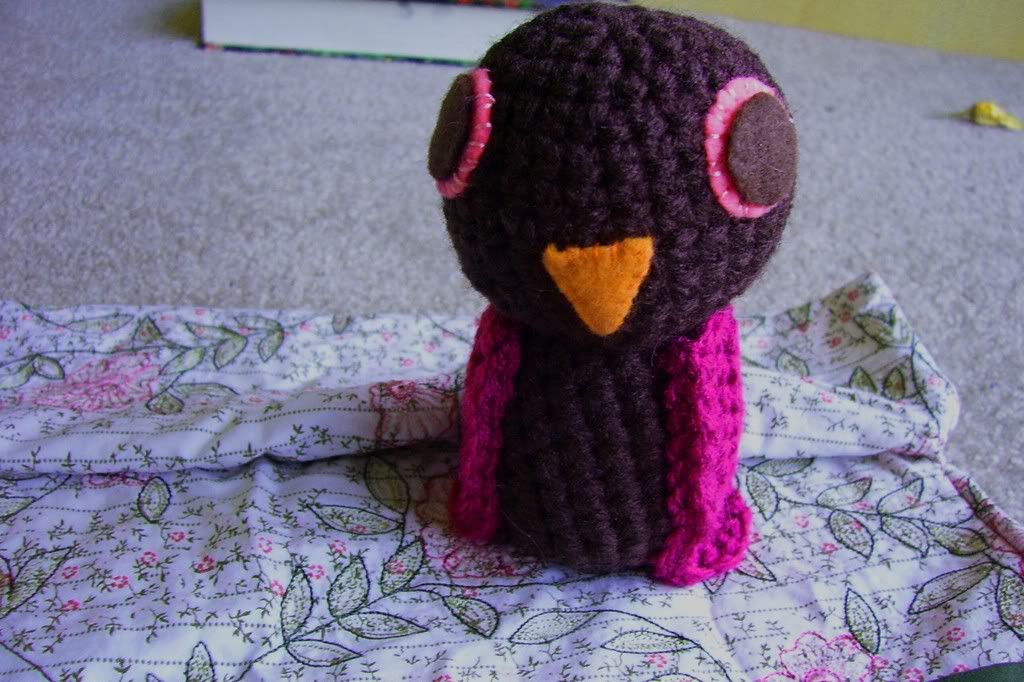 This cupcake container, which I love.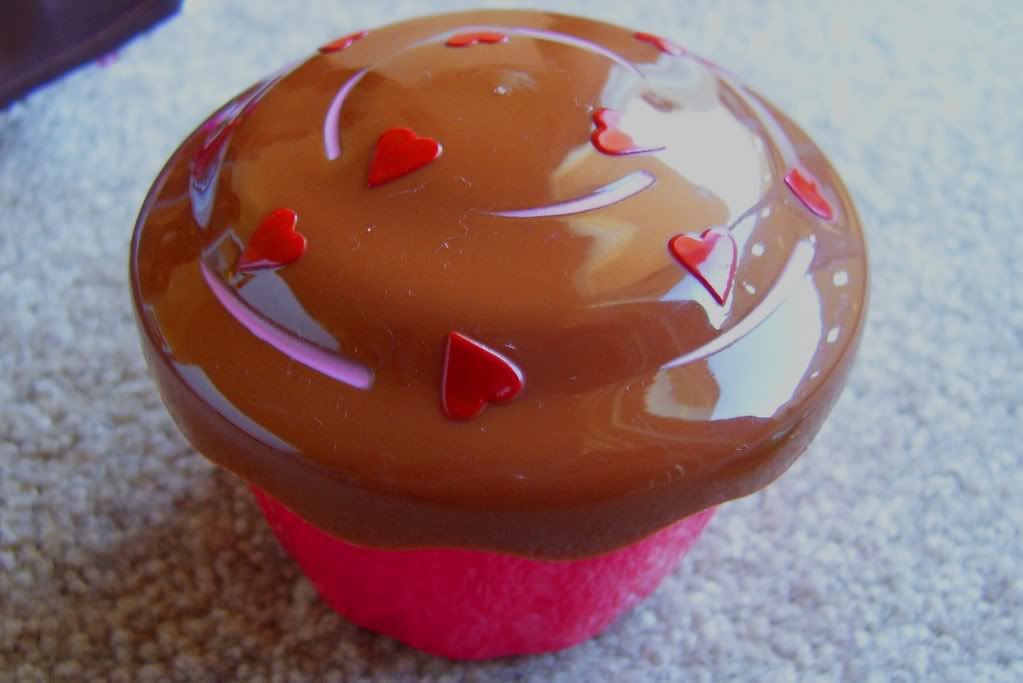 And inside the container:
A calculator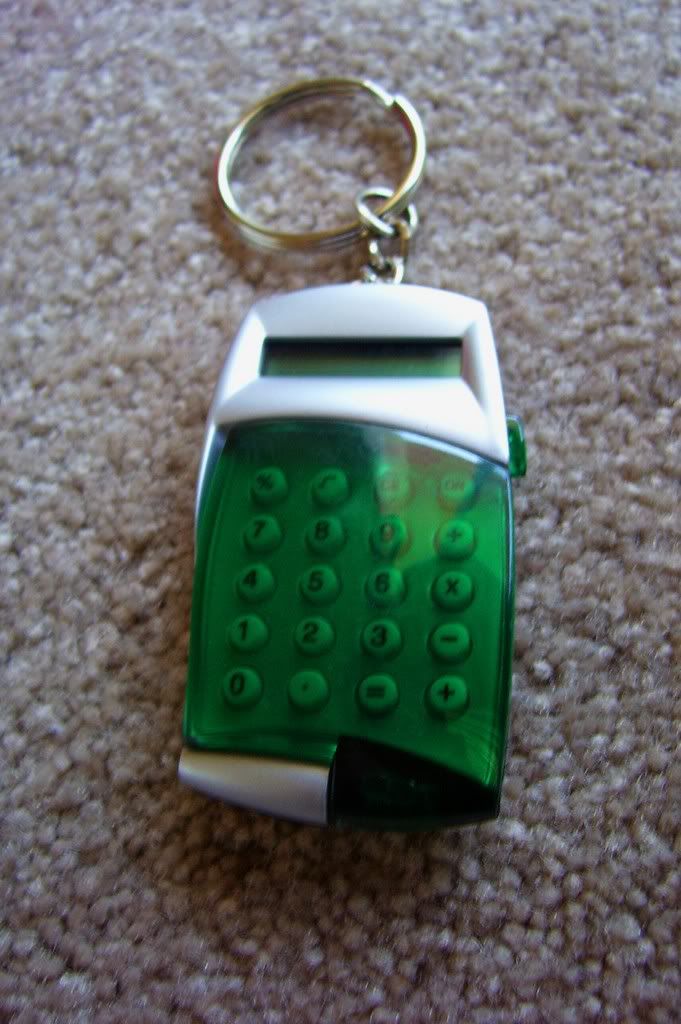 My new favorite stitch markers
And a kalidoscope (for matching yarn colors)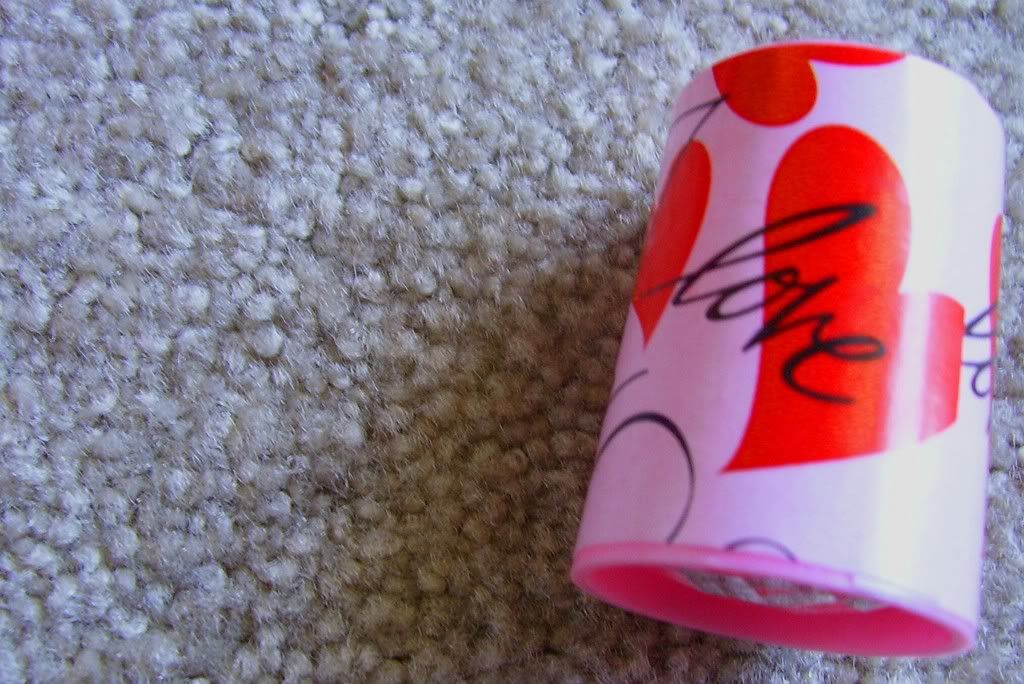 And if you're wondering if the kalidoscope works...
It does! (yay owlie!)
Also inside was this sock yarn. I plan to start working on my very first socks with this soon! (any pattern suggestions for a sock virgin like me are welcome!)
And last, but certainly not least, some wooden dpns for the socks, inside of this....BEAUTIFUL needle roll! My first one ever!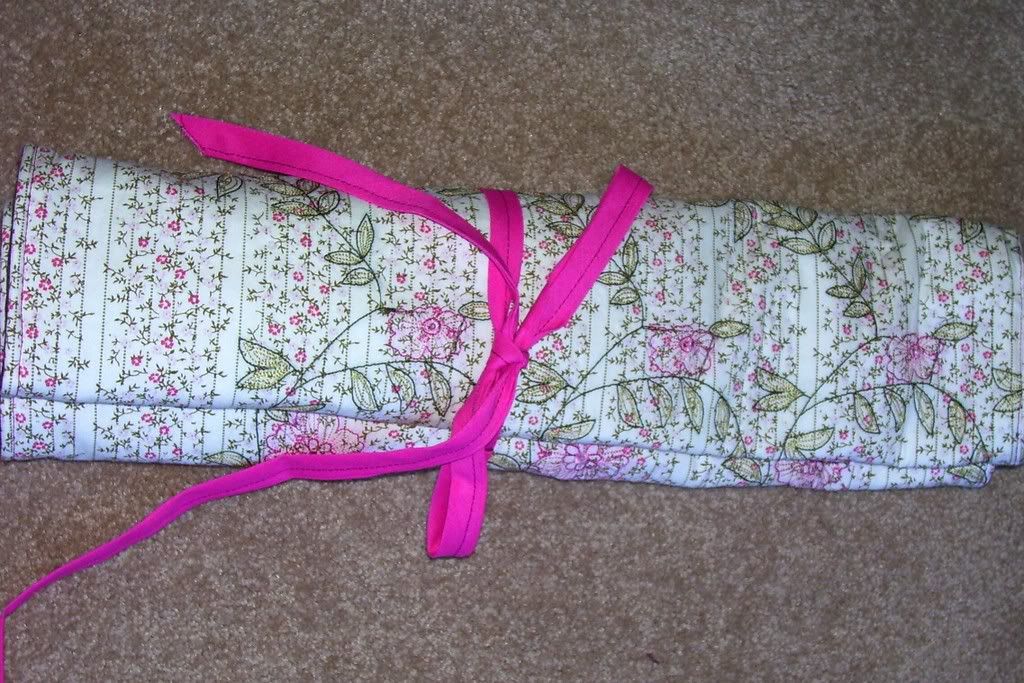 And as you can see, I needed it! I sat down and put all my needles in it right away! (the news dpns are at the center bottom)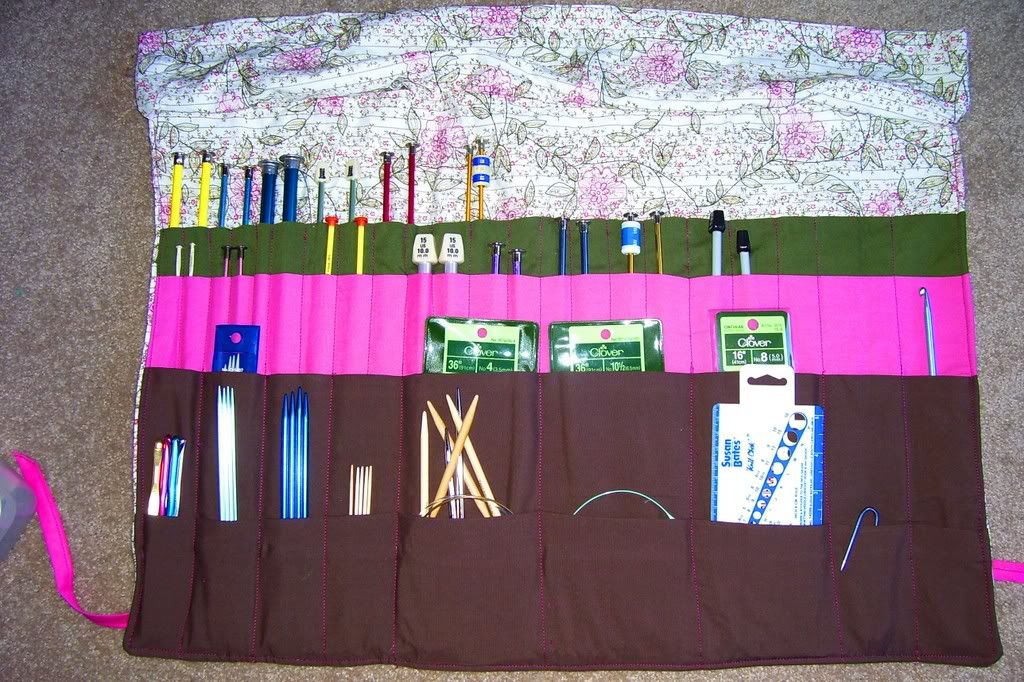 And the fabric the roll is made of is gorgeous. (check out that embroidery!)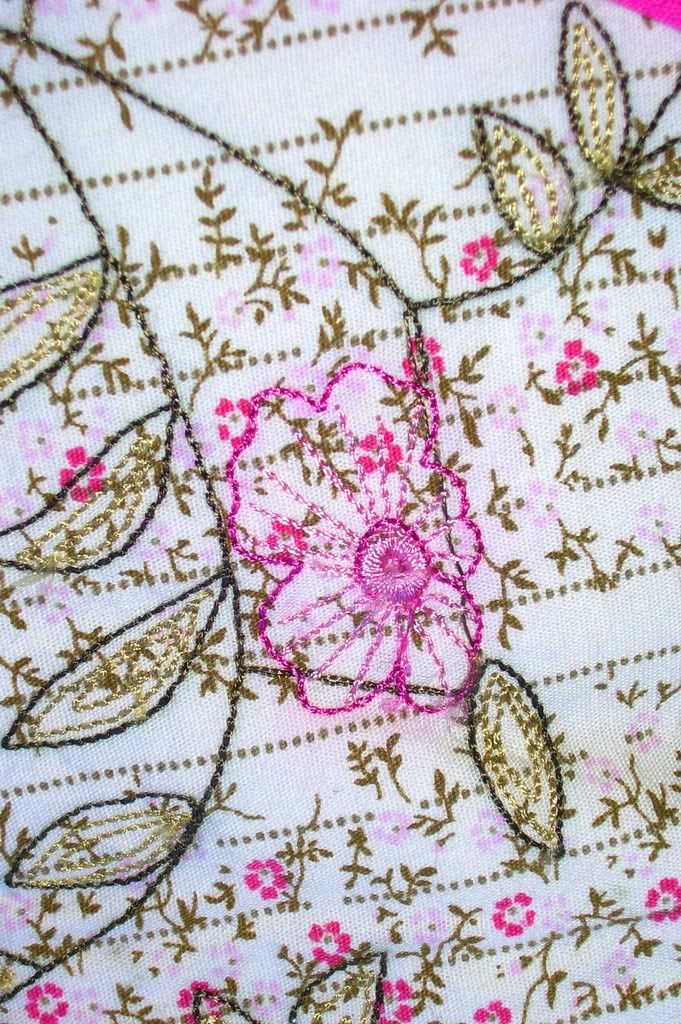 And here it is, all together:
This was my first swap, and I really enjoyed it. Please excuse the insane number of pictures, but I was just so happy to get such lovlie things!