This is the box where I keep some of my craft supplies. It was a plain wood box 'till yesterday (sorry, no "before" pics) but I decided it was too boring. So here it is, painted and stenciled.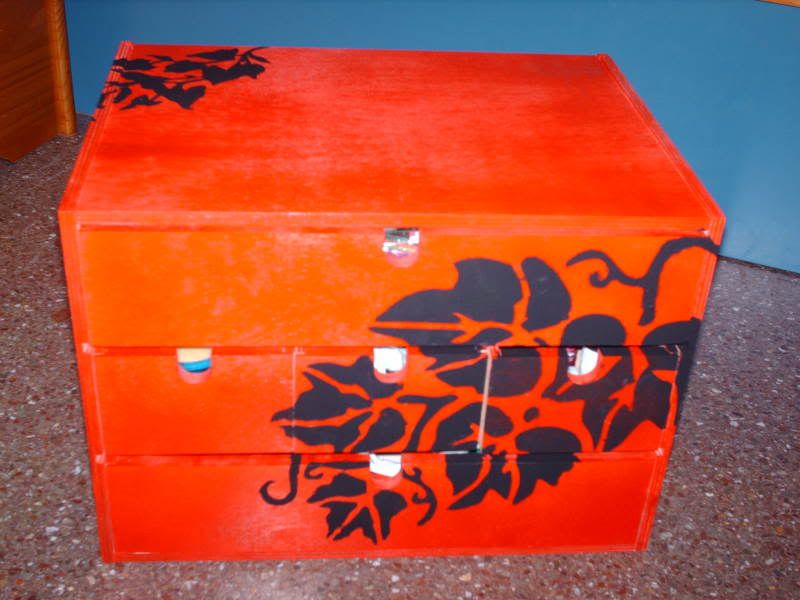 The side:
Detail of the stencil:
The colour is not that sort of orange shown in the photos but a bright red.