This year for Halloween I was a nurse from the video game turned movie Silent Hill .
I made everything. The mask is paper machie, first spraypainted then painted with acrylics,and rubbed on some conte crayon. The hat is just fabric stapled to cardboard, stapled to the mask. (Painted)
The knife was store bought, and decorated the same way as the mask with paper mache.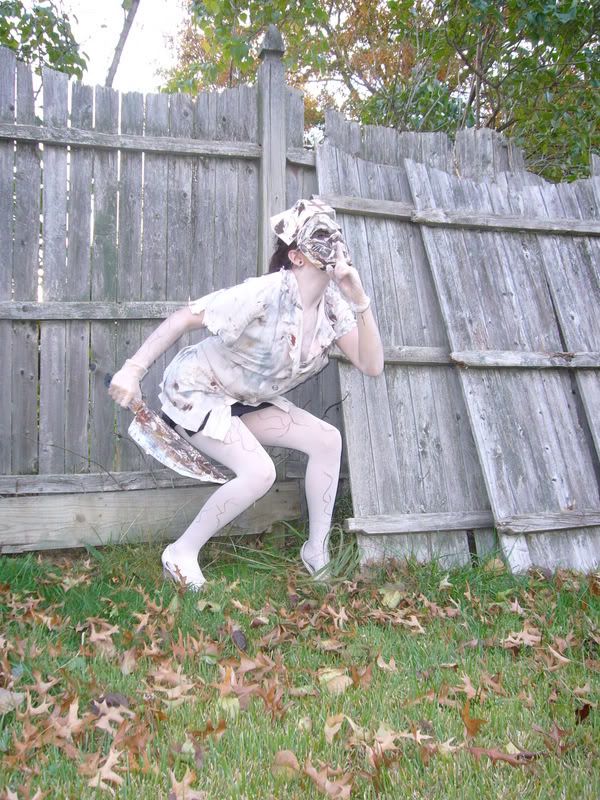 The dress was one of my mom's old lab coats. (She worked in an ER) I altered it as I saw fit. Making in shorter, smaller ( I cut two hole and put a piece of fabric through the back and tied a bow), and ruined looking. (Scissors, dipped in tea, acrylics, conte)
I'm also painted. I made my body white and drew on viens.
The photos were taken with my camera's self timer and a tripod. Along with my crazy eye.