Sweets4ever hasn't been able to post pictures yet, so here are the ones I took before I sent. First is the granny square scarf - I have to thank Yarnhag for the squares, I just put them together: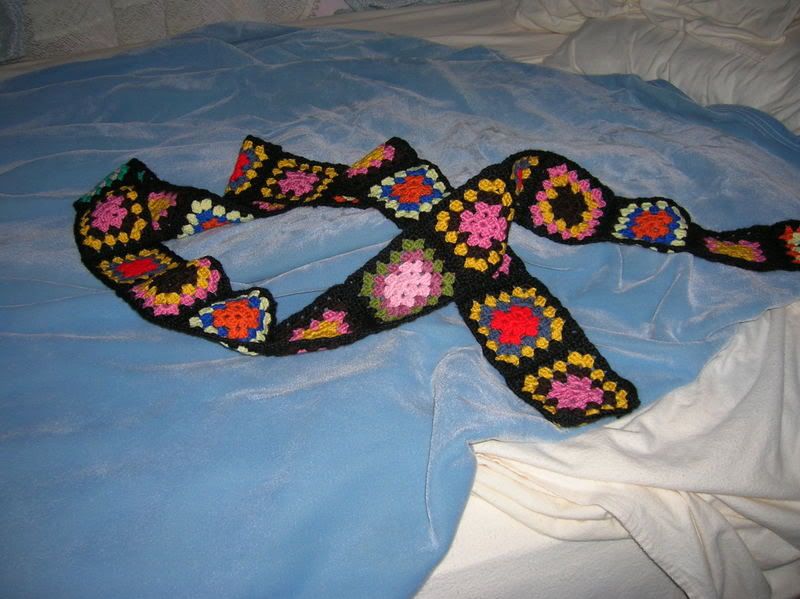 And than the colorbar afghan I made for her. Thanks Gomeriffic for pointing me to the directions: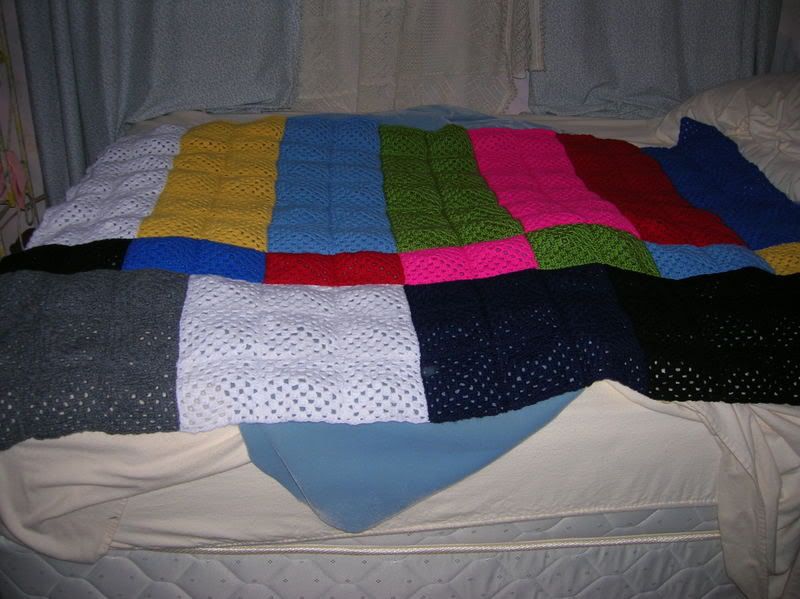 Hopefully Sweets can put up some action shots.