I got absolutely spoiled in this swap!!! Here is the first tin I received from DogGrrl:
She used my sunflower and blue theme and the quote on the top of the tin says 'Keep your face to the sunshine and you cannot see the shadows. That is what sunflowers do. - Helen Keller'
Inside of the lid of the tin she made cute little pockets out of sunflower paper. Inside the pockets were sunflower stickers: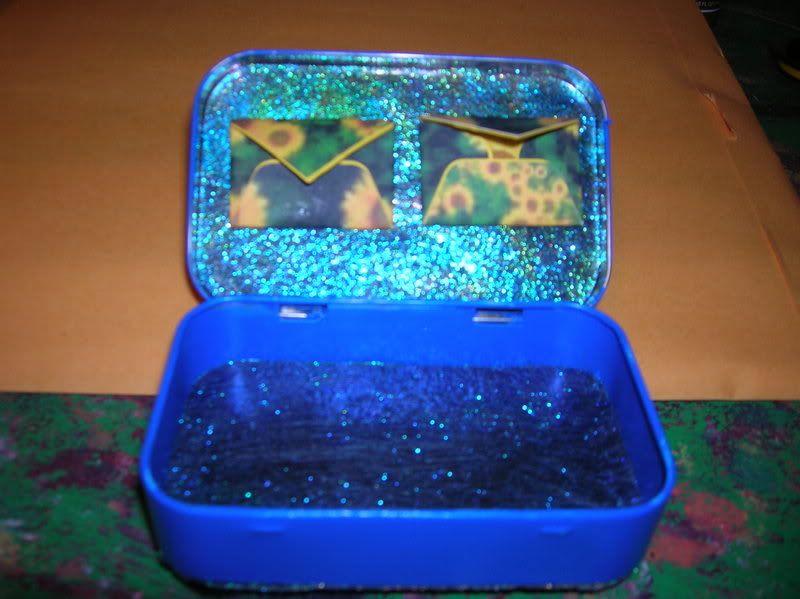 And all the loot - the sunflower stickers, a second tin with lip balm, a packet of sunflower seeds and a metal sunflower stencil: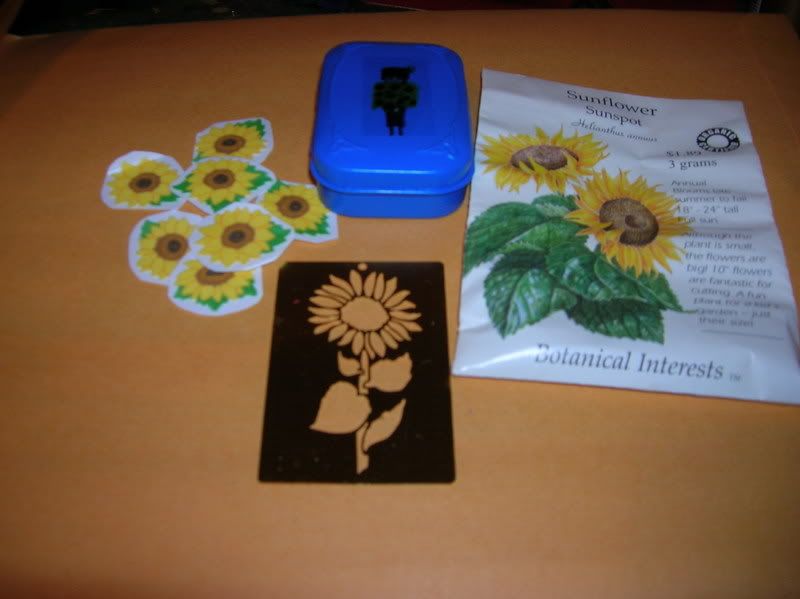 Than today I received my tin from Jennyleigh, she also picked my sunflower and blue theme and added in my quilting theme. Here is the tin, she made it into a chatelaine by attaching a measuring tape and scissor holder: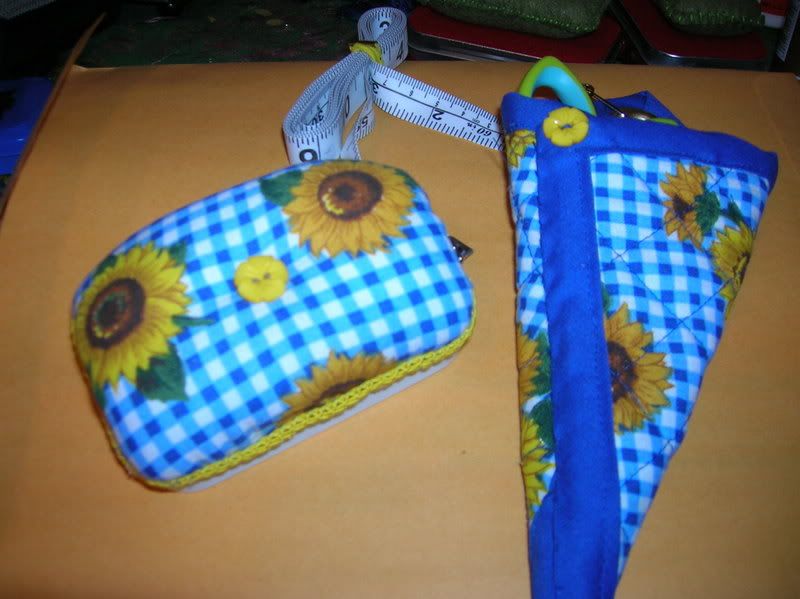 We both did pincushion tins!! LOL
And now the loot - she sent a leather quilters thimble, a replica needle book and a package of sunflowers for embellishing. She also sewed the card and sent me the extra sunflower fabric!!!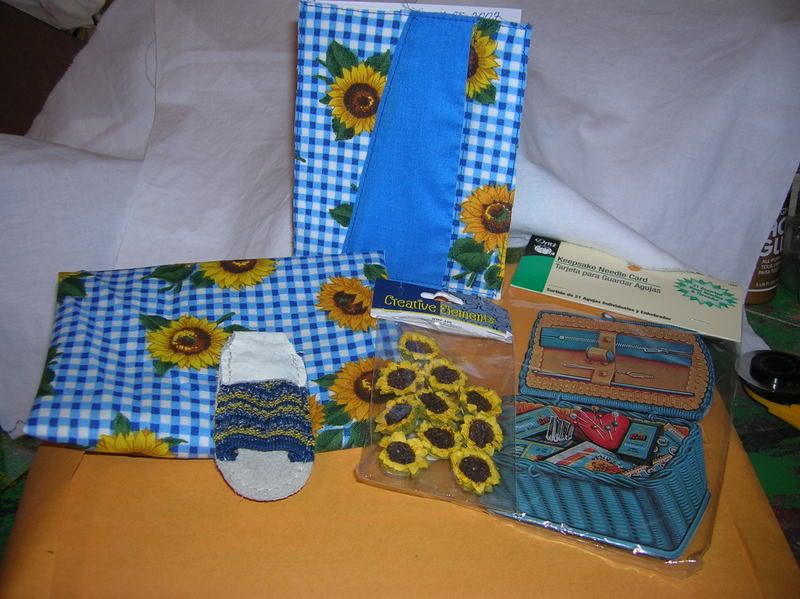 Thanks to both of you, everything is great!