Picture time!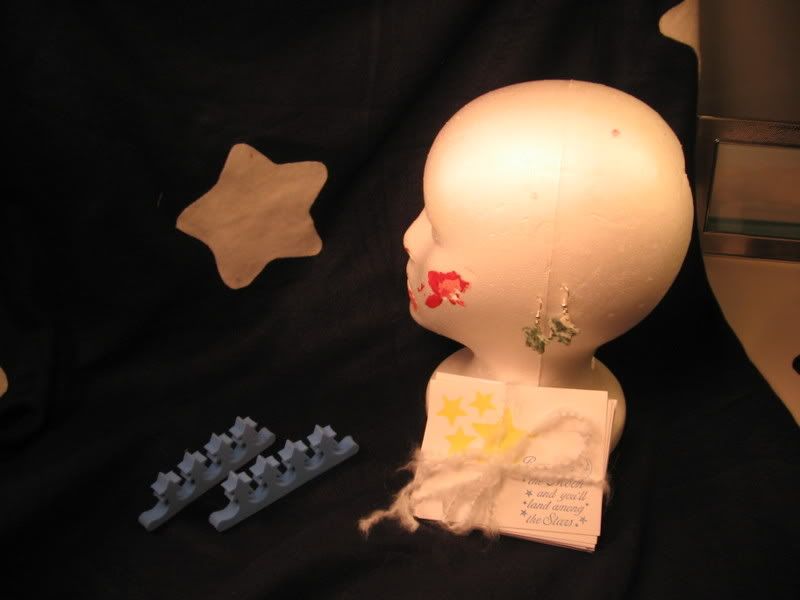 Awesome-o-tastic blanket! The blanket is this awesome deep, dark blue with white chubby stars(as i call them). Super-sweet stationary! (the cards say "Reach for the moon and you'll land among the stars") Those thingys (what are they called?) to keep your toes apart when you paint 'em!
My foam head modeling the green granite/marble earrings (which i have already started wearing)! the one thing that didn't make it into the pic was my Rad care-a-bear ring!
Sorry its a little dark, I'm still learning to use my roomates camera.