This is the first thing I have sewn and not messed up terribly. YAY for progress. Perhaps because it was so simple. I didn't use a pattern just winged it.
Sorry I know there are about a gazillion other laptop sleeves on here that are much more awesome, but just thought I'd show it off here a bit. This is my first real project I've posted.
Thanks for looking.
I am actually thinking about making the flap into a cheetah face. The heart as the nose adding some googly eyes and sewing on some ears. Would like feedback on that. I think that might spice it up a bit, give it some character.
Anyway here ya go: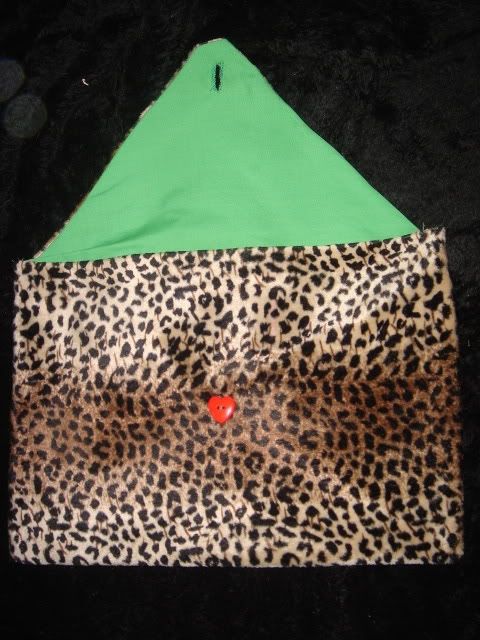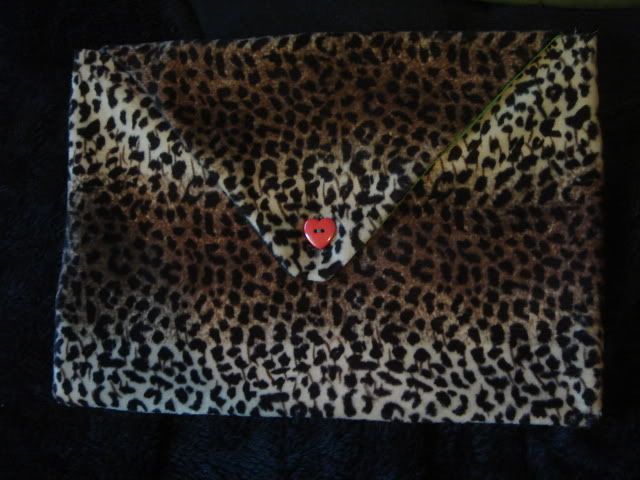 *Sorry about the first picture do not know what is going on there, and don't really have the patience to fix it.
Hope you are having a GLORIOUS day!!!