So, I've never dyed my hair before, but have been wanting to dye a few pieces underneath my hair a purple colour. The only issue is that I have this red-orangey coloured hair, and all the research I've been doing online says red hair is hard to dye, blah blah, etc. It hasn't been helpful, in other words.
So I'm wondering, am I crazy for trying? Any tips that might make the process go a little better if I do attempt it? Here's a couple pics to show the colour: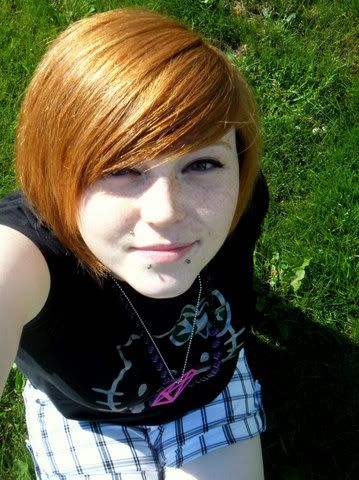 This one's right in the sun, so it doesn't tend to be that intense usually lol.