My landlords are super uptight and actually specified in my contract that I could only make two nail holes per room. I cheated and put three in the living because I figure if I average two per room, I'm still safe. And I count the stair landing as a room. As a result, I've worked up a couple of very large projects.
The first (and my favorite) is a triptych of the London Eye. I have a slight obsession with things British. They're each 36x36 inches and painted with black acrylic. I used Rasterbator to help get the scale right.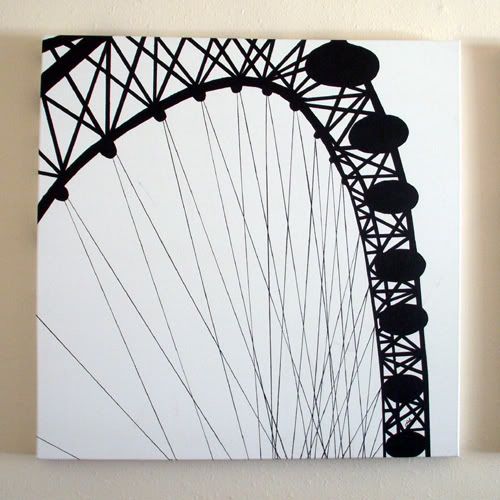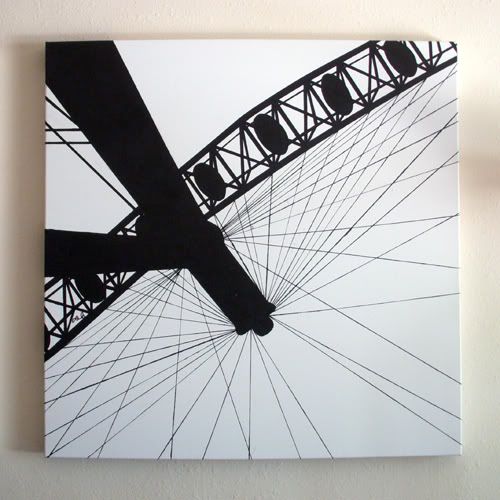 My office / craft disaster room has two things. The first is just a huge collection of photos, postcards, and ticket stubs I've come across in my travels. They're masking-taped to the wall.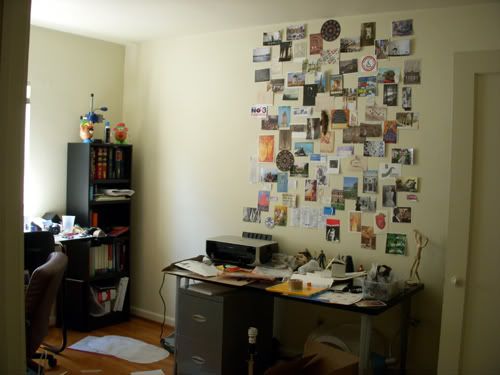 The second is a huge U.S. map I bought from a school supply store. I put it in a frame I already had and I use it to track my Etsy sales. It got accidentally steamed one day and the paper rippled, but it still works for its purpose.
In my bedroom are two huge prints of some photos my dad took at Pike Street Market. They're in some cheap frames from Ikea.
Thanks for looking!