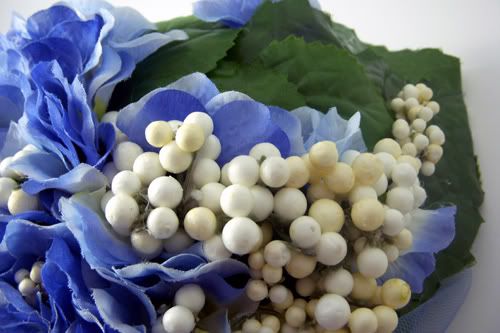 Here are my materials: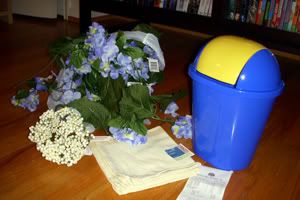 I had some really fugly floral garlands, a weird little styrofoam wreath, a cloth napkin, and a plastic trash can.
Proof of dollar-ness
The main frame of the hat was the swiveling lid of the trash can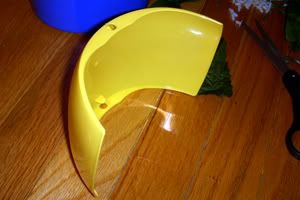 I forgot to take photos of the process of making my little frankenhat. Anyway, I deconstructed the garlands and sewed the flowers and some leaves onto the napkin, then glued on bits of the wreath on. I trimmed the lid a little, then sewed the napkin around it. I added a scrap of tulle for the veil, which was not from the dollar store but was probably worth about 20 cents.
Finished hat: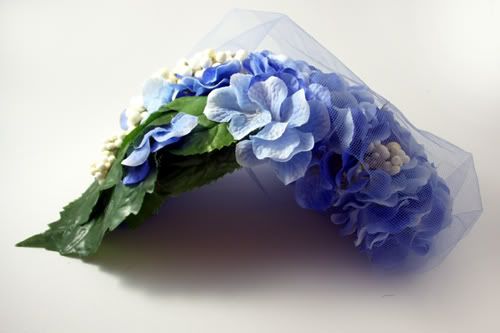 Close-up (These damn flowers kept shedding little purple threads, which are now stuck all over my couch)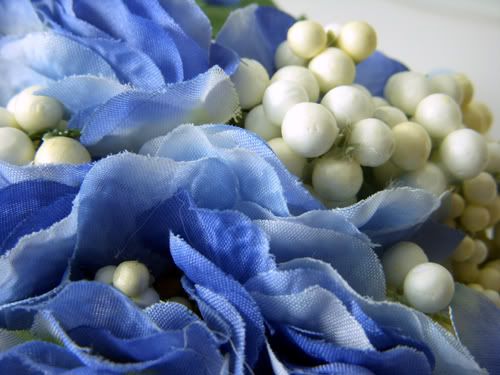 And now for the action shots:
From above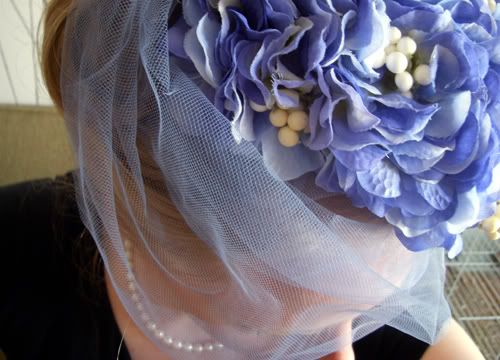 Veil down:
Veil up, troubled by the discovery that I am indeed mad:
Thanks for looking!